"This was the second column I contributed to Weekly Hubris, and I reprint it here with photos and a recipe in celebration of what is almost the fourth anniversary of our online magazine. I submit it with a huge dose of nostalgia, too, because it commemorates our last trip to France. Greek austerity measures have whittled down our income so drastically that we travel only in our memories and in our dreams. 'Νο, no, they can't take them away from me.'"—Diana Farr Louis
Eating Well Is The Best Revenge
By Diana Farr Louis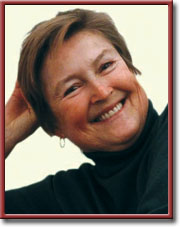 ATHENS Greece—(Weekly Hubris)—1/20/2014—This was the second column I contributed to Weekly Hubris, and I reprint it here with photos and a recipe in celebration of what is almost the fourth anniversary of our online magazine. I submit it with a huge dose of nostalgia, too, because it commemorates our last trip to France. Greek austerity measures have whittled down our income so drastically that we travel only in our memories and in our dreams. "Νο, no, they can't take them away from me."
So, let's go back to February 2010.
We'd been planning the pilgrimage for months. Ever since I'd told "C" we'd be coming to visit her in Cassis, even before we'd fixed a date, she had been dreaming about taking me to Richard Olney's house in Provence. If possible, C is an even more avid foodie than I am, a fabulous cook, devourer of cookbooks, and a woman whose love of good eating has not added a single inch since we were in college more than 40 years ago.
But why was she so excited about Richard Olney? I only knew him as the editor of the massive series of Time-Life cookbooks, 27 volumes of recipes and cooking techniques that have enriched my library, my knowledge, and my palate since the late 70s, when publication began. I still use those books but, whenever I come to one of Olney's recipes, I bog down in the middle. Can't even read them all the way through, much less actually cook the dishes. I knew nothing more about the man. C would enlighten me.
Richard Olney was a Midwesterner who moved to Paris in 1951 with the intention of becoming a painter. Some ten years later, he abandoned the capital for Provence, while growing fascination with French food led him to shove painting to the back burner. But it was meeting Lulu Peyraud that changed his life. Theirs was a relationship that was born in the kitchen and hovered around the dining table, for Lulu was one of those natural geniuses who simply knew how to make good things taste even better. The food guru's guru, she surely influenced his books on French country cooking.
In the mid-90s, Olney finally wrote a book dedicated to her. Lulu's Provençal Table  celebrates Lulu Peyraud's passion for local products, seasonality, freshness, and simplicity with recipes, stories, and photographs. C set me down to read it in her own commodious kitchen not long after we arrived in Cassis. And to put me in the proper mood, she poured a glass of rosé wine from Domaine Tempier, the estate at nearby Bandol run by Lulu's late husband, Lucien and, now, by their children. Though the book was assigned like homework in preparation for our trip, study hall had never been so agreeable. Domaine Tempier makes the best wine in the region and I was soon beguiled by the tales of this feisty, generous woman, and her love of life, people and food—and bringing them all together.
By Monday, I was as excited as C at the prospect of seeing Olney's house and possibly even meeting Lulu, now in her nineties. But it was pouring when we woke up. We would have to take the autoroute and forget about sightseeing on the back roads. We piled into the car and passed Bandol and Toulon before heading into the hills for Sollies-Toucas, where Olney had lived and died (in 1999).
At the village square, we had to stop and call for directions to the house. The drastically pruned plane trees that shade almost every southern French square glistened darkly in the rain, their grotesque stumps like protesters' arms raised in clenched fists. There was not a soul on the street. Fog blurred the hills above us. Suddenly, a ruddy face grinned through our window. It was Marc Lanza, caretaker of Olney's cottage, come to lead the way.
We followed slowly out of town and up increasingly narrow, precipitous lanes until we were amidst olive terraces high above the other terracotta-roofed houses. When we arrived, Marc told us that Richard used to walk up and down every day. He didn't possess a car.
Just inside the gate stood what looked like a wooden outhouse with a bottle-drying "tree" beside it. This was the entrance to the wine cellar. Although the garden was sodden, the rain actually enhanced the greens of the terracing, the greys in the granite walls, and the lichen-mottled, faded-brick paths.
It also made the interior of the cottage all the more welcoming. We walked right into the kitchen, clearly the heart of the house. A fire crackled in the enormous stone fireplace, and C and I gasped. This was a cook's paradise. Gleaming copper pots filled a shelf above it; more dangled from it, almost touching the row of five wooden mortars with pestles on the rough-hewn mantlepiece, from which hung coal-black skillets of every size. In the center of the room rose a column plastered with yellowed wine labels. I almost drooled as I read them: Montrachet, Echézeaux, Haut Brion, Chateau Margaux, Monbazillac . . . . Their corks had been strung into a curtain at the front door. Olney's paintings, some of former lover James Baldwin, decorated the walls, while plastic toys littered the floors.
Olney's house is no museum. Marc lives there with his wife and two children. Anaïs was away at school, but Virginie was feeding Lorenzo. Marc had offered to feed us, too, but since he'd catered a big party the day before, we'd declined. As he showed us around, Marc told us about Olney's habits, and the almost daily lunches and dinners at Domaine Tempier with Lulu and Lucien, who had adopted him, and famous visitors such as Alice Waters, whose Chez Panisse led the "eat local, seasonal and simple movement" in the US.
And then, he sat us down by the fire, poured some ambrosial Tempier rosé, and brought out a few snacks: a mi-cuit foie gras de canard which we spread on his fig-bread crostini, mussels in a fiery sauce, and chicken nuggets with a pesto mayonnaise. And, as an afterthought, a terrine of brawn or headcheese made from a wild boar encased in the most exquisite gelée I've tasted. Who needed more? While we were nibbling—trying not to be greedy—Marc regaled us with more stories, including a description of a ten-course summer lunch he'd prepared. I only remember the velouté of hen and celery served with cold foie gras; a tower of sliced eggplant, zucchini, other veg and monkfish; purée of rascasse or scorpion fish stuffed into zuke flowers; breast of lamb filled with foie gras, and a fondue made from four Italian cheeses . . . .
Sometimes it's just as satisfying to hear about such meals as to eat them.
As a caterer, Marc describes himself as specializing in traditional and semi-gastronomic meals (whatever the distinction between semi- and full-gastronomic might be, I couldn't say). He knew Olney as a child since his family had cows and used to sell him milk. At 14, Marc dropped out of school and learned the chef's craft in restaurants and by the side of the famous Lulu. He puts the same enthusiasm and care into a pumpkin and turnip soup he was making for the family as he does his banquets. Clearly, he is the proper heir to Olney, who believed that "food and wine must be an essential aspect of the whole life, in which the sensuous—sensual—spiritual elements are so intimately interwoven that the incomplete exploitation of any one can only result in imperfection."
Sadly, there was no time to meet Lulu. But her spirit infused the cozy kitchen. And, somehow, I imagine she would have said it more simply: "Good food and wine, treated with respect and love, can create a sense of well-being, kinship, and fulfillment that transcends most other human endeavors."
RECIPE
Here for a change is a French recipe, not a Greek one, deciphered from the ancient notebook in which I meticulously wrote all the instructions as dictated by our marvelous chef at Cordon Bleu in the autumn of 1963.
Shoulder of Mutton Baker's Style/Epaule de Mouton Boulangère
1 kg/2 lb lamb shoulder
olive oil for braising
2-3 onions, finely chopped
2 cloves garlic
1 carrot, thickly sliced
1-2 teaspoons tomato paste dissolved in . . .
¼ liter/1 cup beef stock
bouquet garni—thyme, parsley, bay leaf
salt and pepper
Tie up the meat with kitchen twine fairly tightly.
Heat a few tablespoons of olive oil in a heavy pot with a lid (cocotte), and sauté the meat until lightly browned on all sides. When browned, after about 15 minutes, remove the meat and add the vegetables. Stir to color them equally. "This is the principle behind braising, nothing should be burned or cooked unevenly."
When the vegetables are colored, "blondes"—not browned—remove them, too. Discard the fat but don't rinse the pan.
Replace the meat, "carefully, without piercing it," and vegetables. Add the stock and tomato paste, the bouquet garni, and seasonings, including the garlic. "Never insert garlic into mutton; always have it on the side and don't brown it."
Cover and bring to the boil.
Transfer the lamb and veg to a preheated oven (220 C/425 F) and cook covered, for about 3/4 hour, giving the meat a turn every 10 minutes. "When you think the lamb is done, prick it with a sharp fork. If the juice runs pink, let it cook some more."
"We want 2 centimeters of liquid. Braising is always like this."
Make a gravy with the juice by passing the contents of the pan—meat set aside, of course—through a sieve.
Serve with pommes de terre boulangères—potatoes, peeled and sliced in thin rounds. About 6 largish potatoes, 2 onions, finely chopped, and a turnip (optional, also finely chopped) for 4 people. Put one layer of potatoes in a well-greased oven-proof pan, sprinkle the onion and turnip, if using, over the potatoes, add the rest of them, season and pour in a little water or chicken stock, "until you can just see it." Bring to the boil and then set in the oven with a few knobs of butter on top. Cook for about 45 minutes.