"This non-verbal lingo exists in every culture. One cannot be completely fluent in a language until and unless one learns the intricacies of jargon conveyed through the nuance of gestures, posture, and facial expressions. These, I believe, are unique to specific cultures, and reflect a nation's history, its attitude to gender identification, and its outlook on the world."—Helen Noakes
Waking Point
By Helen Noakes
"Body language is a very powerful tool. We had body language before we had speech and, apparently, 80 percent of what you understand in a conversation is read through the body, not the words."—Deborah Bull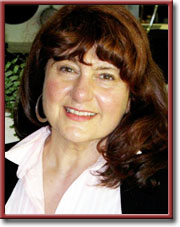 SAN FRANCISCO California—(Weekly Hubris)—8/1/2016—My mother tongue is the mother tongue of most European languages, a fact I was pleased to discover when I took the vocabulary segment of my high school IQ test. But Greek is not only a spoken language; it has as well an entire "dictionary" of gestures, facial expressions, and sounds, which convey everything from delight to the most foul curses.
This non-verbal lingo exists in every culture. One cannot be completely fluent in a language until and unless one learns the intricacies of jargon conveyed through the nuance of gestures, posture, and facial expressions. These, I believe, are unique to specific cultures, and reflect a nation's history, its attitude to gender identification, and its outlook on the world.
In 1976, an American friend and I went to see Lina Wertmüller's "Seven Beauties." I admired her work, and I had a crush on her favorite leading man, Giancarlo Giannini.
In the film, there is a scene (see this YouTube link for the clip) in which Giannini is on trial for murder. In a crowded courtroom, as attorneys argue for and against him, Giannini gazes out at his mother, his sisters, and the woman he loves. He and the women carry on a heart-felt "conversation" without saying a word. Their "lines" are both touching and laden with dark humor, and I laughed.
"What's so funny?" my friend whispered.
"What they're saying," I whispered back.
"But they didn't speak!" he replied.
And, of course, they hadn't, but they had "said" a great deal.
After the film, I translated what was articulated in the exchange, and explained that Italians and Greeks share the same unspoken language. This shouldn't be surprising, considering the long history of invasions and trade the two countries engaged in for centuries.
I found myself having to explain to another American friend, this time when he was visiting me in Athens, what the taxi drivers whizzing by on Vassilisis Sophias Avenue and I were "saying" to each other as I was trying to flag down a cab to take us to Glyfada.
We communicated in hand gestures indicating "far out of Athens"; a raised chin from a driver, telling me, "No"; and another driver, palms flat and facing downward, moving his hands side to side to signal that his cab was full.
I taught all my non-Greek friends the nod that means "No," the shakes of the head that mean "Yes," the wave of the hand in circles, which denotes that one is overwhelmed.
The latter may or may not be accompanied by the sounds, "Poh! Poh! Poh!" which might mean "Good heavens!" or "No way!" depending on the intonation.
And then, of course, the big one, the moutzos, an open palm flung towards someone which has a connotation worse than the American middle finger or the British two-fingered "V." The two-palmed moutzos is, obviously, a double whammy. What can I say, we're an expressive people? It isn't by chance that we invented theater.
I confess to hurling double-palmed moutzos at a certain presidential candidate and his cronies. It doesn't solve anything, but it certainly makes me feel better.
And, by the way, the moutzos seems to have been used in the Eleusinian Mysteries as a gesture to ward off demons. This fact reassures me that I am using it in quite the proper way.
So, when in Greece, never wave towards someone with an open palm. Instead, use the tried and true European wave: hand up, palm facing towards yourself, pump your fingers up and down. Who says Anglo Saxons don't have body language? A little more anemic than the Greeks and the Italians, but we can't all be perfect.