"My father, a charter subscriber to 'Playboy,' who never discussed the 'articles' therein with anyone except his golfing friends, apparently feared he'd left a gap in my education. He took me, therefore, to the Folies-Bergère in Paris when I was a 19-year-old enlisted man. The two of us sat there nursing our drinks as a dozen gymnosophical women swung overhead on silver trapezes suspended from velvet ropes. I don't think Dad and I spoke a word for the hour we were there, but our laser gazes may have melted some of the costume jewelry the gymnosophs wore."—Skip Eisiminger
Skip the B.S.
By Skip Eisiminger
"Standing in line in the altogether,/all men are equal in frigid weather." —The Wordspinner
 "A naked brown body is pleasant to scan,/though in a grocery, clothes make the tan." —The Wordspinner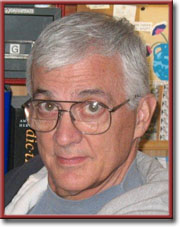 CLEMSON South Carolina—(Weekly Hubris)—5/23/2016—For roughly four million years, people hunted and gathered, unrestricted by clothing. During the great migration out of Africa roughly 50,000 years ago, people gradually discovered the advantages of clothing and, for most of that time, civilization has meant, at a minimum, clothes.
Exceptions, however, abound: the Greek Olympics were run in the nude, the Romans took regular "sun baths" in their solaria, Ben Franklin took a daily "air bath," and Henry Thoreau took what he called "fluvial excursions," dressed in a hat.
In 1903, Paul Zimmermann established the first nudist resort, the Freilichtpark (Free Light Park) near Lübeck, Germany, as therapy for the "social neuroses" of the day and, ever since, this variation on Romanticism's back-to-Eden movement has steadily grown. No more so than in Germany where, during the Communist era, four-fifths of all East Germans took what are now called "Nakations" despite a government ban.
So, what are the advantages claimed by naturists?
Eating naked helps dieters lose weight.
According to the avant-garde cellist Charlotte Moorman, naked performances liberate both performer and the audience.
Laundry, dry cleaning, and clothing bills are reduced if not eliminated.
Nude weather and news reporting improve television ratings.
Nudity sells more soap etc. on Madison Avenue.
Among the health claims are: improved absorption of vitamin D, reduction of stress, increase in sperm count, and the elimination of foot funguses.
Tolerance for other races, religions, and sexual persuasions is increased.
Pornography addiction is curbed.
And, according to the American Heart Association, 17 percent of the general population has high blood pressure, while only 7 percent of naturists do (2013).
The problem with wholesale nudity, however, is children. In 1998, the American Academy of Child and Adolescent Psychiatry recommended covering up when children turn three because adult nudity in the sanctum of a home and elsewhere over-stimulates and may threaten children. Thus, the academic and medical experts say a naked body should only be displayed in the privacy of one's bedroom for the pleasure of one's lover or spouse. Or, as comedian Charlie Chaplin said in a serious mood, "Your naked body . . . belongs solely to those who . . . love your naked soul."

My mother stopped nursing me and turned to "formula" when the lactation nurse reported her three-day-old was losing weight. Perhaps it's due to my lack of experience that I've always been a little uncomfortable around a naked breast unless it belongs to my wife. My father, a charter subscriber to "Playboy," who never discussed the "articles" therein with anyone except his golfing friends, apparently feared he'd left a gap in my education. He took me, therefore, to the Folies-Bergère in Paris when I was a 19-year-old enlisted man. The two of us sat there nursing our drinks as a dozen gymnosophical women swung overhead on silver trapezes suspended from velvet ropes. I don't think Dad and I spoke a word for the hour we were there, but our laser gazes may have melted some of the costume jewelry the gymnosophs wore.
Lest you think my parents were prudes, you should know that neither was embarrassed by the twist of exhibitionism that ran in their DNA. Mother once emerged topless from a boutique's dressing room where she'd taken several items of apparel to try on. In front of her gaping daughters, a granddaughter, two clerks, and a handful of female customers, she strode leisurely about selecting another blouse to try on before the older daughter hustled her behind the curtains.
In a similar vein, Dad slept without bedclothes most of his life even when he came to visit friends and family after Mother died. One night, this nonagenarian Adamite staggered from his bedroom to urinate, waking my wife across the hall in the process. A couple of hours later, she saw him "jaywalking" again. I had slept through both of these exhibitions, but when Ingrid told me about them, I wondered, if the first time was an accident, was the second a misdemeanor given that she'd lain there for two hours waiting to see him again?
My older sister, Kay, a born-again Calvinist and mother of two, is an "evergreen" dresser who blushes at the mention of Eve before the fall. My younger sister, Kem, a married mother of two, is a more "deciduous" spirit but still vulnerable to the power of the nude.
Being handy with cutting torches, paint brushes, and the like, Kem decided to take an art class to alleviate a mid-life crisis. Midway through the semester, the instructor announced that she had a surprise: a nude model would soon be arriving.
"Oh, please let it be a woman," Kem thought, holding her breath, "Please!" When a handsome young skyclad walked onto the stage and dropped his robe, Kem fainted, toppling her front-row easel in the process. While a classmate wondered aloud, "Is she pregnant?" several others, including the model, patted her cheeks and pulled her dress down. Regaining consciousness, Kem sat up, saw the unrobed model, and fainted again.
Despite the obvious shock value of the nude, Mark Twain opined: "Naked people have little or no influence in society." Twain was smart to leave himself some wiggle room because nakedness can be potent when judiciously used.
In 1992, police in Nairobi were viciously beating protesters, demanding the release of political prisoners, before several older women stripped off their clothes. Suddenly, the police dropped their clubs and backed away. It seems that while a naked bosom is commonplace in Africa, women who show their bare legs embody a powerful taboo.
When everyone is naked and always has been, the body is hardly noticed, but the power of the human form, especially the female, both actual and symbolic, has been clear from the beginning of recorded history. The nudes so elegantly incised on the cave walls of North Africa and the fertility dolls of central Europe dating from 35,000 BC show few if any signs of clothing for, presumably, that would have diminished their mojo.
In most places, as humans migrated out of Africa, climate forced them to cover their bodies, and it probably didn't take long for the private and concealed to become desirable and taboo. After all, it wasn't until Eve dressed herself in animal skins that Adam took any interest in her body. Likewise, the punishment of Noah's son offers some insight into early human attitudes toward nudity: for the seemingly minor offense of laughing at his naked father, Ham was damned and sent into exile on the "dark continent."
A millennium later, when Rome was dominant, Pliny the Elder wrote, "Water does not properly receive us unless we are naked," but the church had a different idea and, as soon as it had the power, it closed the public baths, hot, tepid, and cold, throughout the empire.
Judging from the Medieval art which followed, Western Europe was buttoned up for over a thousand years but, gradually, the Medieval "naked" became the Renaissance "nude." With the exception of a few self-conscious Eves, Medieval artists ceased the Western anatomical studies begun in Athens and surrendered to the church. The East had a long and conflicted history as well, which I will not rehearse here. But once those pre-Christian Greek statues of Aphrodite came to the attention of later artists, the sensuous nudes of Donatello and Michelangelo were cast and chiseled respectively. Ever since, tolerance for the nude has been a bear or bull market, but it's never hit rock bottom again, except in Muslim societies.
The battle among and over the dressed and undressed, however, continues to this day as dramatized by the museum guards in Toledo, Ohio who in 1994 insisted that a nursing mother leave an exhibition of Rubens' nudes. Of course, in the Muslim world, a woman without a head scarf may be considered "nude," but if hard-line Arabs had designed the plaque carried aboard NASA's Pioneer 10 and 11, with a nude schematic of our species, the aliens who found them would surely have scratched their heads over the "inkblot" representing the fairer sex.
I have a photograph taken in Madrid's Prado of seven men standing before Goya's Nude Maja while beside them stands one woman before the Clothed Maja. The humorous point is well taken, but a fairer gender contrast might have been created if an equal number of male and female museum-goers had been given a choice between the Nude Maja and Michelangelo's David.
Though nurses have told me that women are much less skittish when asked to undress, all of us react strongly to photographs of nudes, whether artful or pornographic. (Adult-film director Gloria Leonard said the difference is largely in the lighting.) In one study, the percentage of change in pupil size was about the same in both men and women when asked to look at photographs of their dressed and undressed peers.
The old assumption was that only males were titillated by a nude figure, and this sexist assumption gave rise in part to the following: as recently as the 1980s, 5 percent of the artists whose work was displayed in the Metropolitan Museum's modern-art section were female, yet 85 percent of the museum's nude paintings were of women who'd been painted by males. Thanks in part to parents with daughters, this situation is changing.

When my mother and I, a mere youth, wandered into my uncle's service station, I remember feeling uncomfortable as I looked for any wall in the garage on which a nude woman wasn't posing on her knees. I'm not sure how my mother felt, but I know how one woman, who'd inherited a garage from her father, solved her discomfort: she posted nude photographs of Joe Namath that she'd clipped from Playgirl. Soon all the nudes came down.
I've read that the Paris Folies are thinking of closing because, as one former trapeze artist said, "It's difficult to compete with the Riviera's nude beaches." In 2015, Playboy's owner announced that it will no longer publish its pricy airbrushed nudes because print journalism cannot compete with the free erotica etc. on the web.
And in 2012, I found it interesting and a little sad that US Representative Kevin Yoder felt he had to apologize to the textile world for skinny dipping in the Sea of Galilee, especially when Jesus and his apostles surely had done the same. When the heliotherapist meets the gymnophobic, sadly it's like the opposite ends of a magnet trying to meet in the middle.

To order copies of Skip Eisiminger's Letters to the Grandchildren (Clemson University Digital Press), click on the book cover below or contact: Center for Electronic and Digital Publishing, Strode Tower, Box 340522, Clemson SC 29634-0522.