Skip the B.S. 
By Skip Eisiminger
"We garble, gloss, and paper over; fudge, embroider, and deodorize; cook the numbers and juggle the books; salt a mine and speak with a forked tongue. We draw the long bow, go through the motions, and put on a false front. We sail under false colors and work both sides of the street; indeed, we will say almost anything to avoid using 'to lie' with 'I' as its subject." Skip Eisiminger
"To use speech, then, for the purpose of deception … is a sin."—St. Augustine
"Lying is acceptable if peace demands it."—Rabbi Ille'a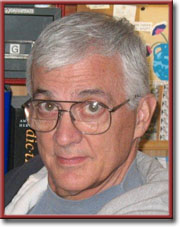 CLEMSON South Carolina—(Weekly Hubris)—9/9/2013—Had St. Augustine, Immanuel Kant, or John Wesley opened Otto Frank's door in 1944 and been asked by an SS officer if Anne and her family were home, all three presumably would have answered, "Why yes, Sir, they live in the attic." On the other hand, had Rabbi Ille'a, author of my second epigraph, been asked the same question, I imagine he would have replied, "I'm sorry, Sir, but there's no one here but me, Heinrich von Hindenburg."
I can wait, but I'm looking forward to learning which of those four, including the Roman Catholic saint, made it to heaven. One scholar actually tried to excuse Kant by having him say nothing to the Nazi officer in the clichéd scenario, but that to me is the same as pointing to the door behind the bookshelves. Pressured innocence rarely is silent, and Hitler's agents surely knew that.
We lie by some estimates 15 to 30 times a week, minimizing in one breath and exaggerating in the next. These numbers should come as no surprise given the half-truths our pop culture is rife with. Much advertising, for example, consists of a tissue of misrepresentations that have entered the language as catch phrases, including: "Your refund is in the mail"; "Limited time offer"; "If X [an 18-year-old gymnast] can lose weight, you can, too"; "Actual mileage may vary," and, my favorite, "Easy to install."
We lie to spare our friends' feelings and to keep secrets that we know will cause needless suffering if revealed. Indeed, our dictionaries are bursting with the ways we dodge, warp, stretch, and twist the truth. We are two-faced and double-dealing as we put people on and perjure ourselves. We run with the hares and hunt with the hounds; we shoot the shit, bullshit, and misspeak. We garble, gloss, and paper over; fudge, embroider, and deodorize; cook the numbers and juggle the books; salt a mine and speak with a forked tongue. We draw the long bow, go through the motions, and put on a false front. We sail under false colors and work both sides of the street; indeed, we will say almost anything to avoid using "lie" as a verb with "I" as its subject.
Nevertheless, I am here to champion half-truths and white lies, those fibs and falsehoods that level the playing field. I've long admired that last metaphor which, I suspect, is used too often without reflection. I used to tell Clemson students to imagine playing the Gamecocks on a slanted field where the 'Cocks are defending from the high ground and running downhill on offense. It just isn't fair play.
When a rapist holds a knife at a woman's throat, there is nothing ethically wrong if she says, "I must warn you—I've tested positive for the HIV virus—I have AIDS." The woman's lie simply evens the odds by giving her a verbal knife which she holds at her assaulter's groin. The trust that is society's fabric is in no way threatened. Yes, the assaulted has told a lie; she has borne false witness, but is there a jury in the world that would convict her? Is any fabric torn but her blouse?
I recall reading about the Columbine High massacre in which one of the two shooters entered the school cafeteria where several students hid trembling under the tables. As one of the psychopaths moved from table to table kicking aside the chairs, he asked, "Do you believe in God?" If the answer was affirmative, the student was shot, and the shooter moved on.
After thinking about that scenario, I asked some Clemson sophomores if they would have denied God to avoid death in a similar situation. Not one said they would. "I'm sorry," as I told them, "but, personally, I would have said anything to take that weapon out of the shooter's hand. I have no respect for a god who is going to ship me to hell for denying him when there's a gun at my head." I told the class they were welcome to their beliefs but, in my view of heaven, those Jews who became "Lutherans" to avoid going to Auschwitz are seated alongside their maker. Whether the anti-Semitic Martin Luther is there is another matter.
A few days later in the same semester, I led a discussion of Arthur Miller's historical parable, The Crucible. In the closing scenes, a reformed Rev. Hale begs Goody Proctor to encourage her husband, John, to make a false confession, for that alone might save him from the gallows. The class wondered whether it was wise to discuss this strategy within earshot of the colony's governor and the Salem judge, who brooked no denials of witchcraft. But the law did spare the lives of the accused if they confessed their crime. Unfortunately, that did not prevent the state from confiscating all their material possessions and turning families out of their homes.
"Cleave to no faith when faith brings [death]," Rev. Hale advises Elizabeth. "I beg you . . . let him give his lie." This time, most of the students agreed that perjury would have been "a courageous sin." Tragically, Elizabeth was unsuccessful, for John opted to protect what remained of his reputation. He was executed with 19 of his neighbors and two dogs.
In The End of Faith, Sam Harris tells a fascinating story of how he prevented a kidnapping with the only weapon he had, his voice. In a Prague alley, he came upon several drunks trying to force a woman into a car. Courageously, Harris approached the thugs, and in what I consider a stroke of genius, he began mangling his English to divert the Czech abductors. "No! Not sex," he exclaimed, "I am looking for a specific building. It has no aluminum siding or stained glass. It could be filled with marzipan. Do you know where it is?" Caught off guard by this dizzying diversion, the captors released their grip on the woman who then slipped away.
Astonishingly, however, Harris said he came to consider his "lies" a "moral failure" because he had "made no effort to communicate" with the men, who "never received any correction from the world." Sam, Sam, Sam—you could have run away and left the victim to be raped or killed. If I ever face a similar dilemma, I hope I remember your gibberish tactic because it may produce the fair shake I'm endorsing.
When the mother of a friend decided she'd had all she could take from her son's pet goat, who was killing all the fruit trees in the family's back-yard orchard, she gave the animal to her brother who lived on a farm out of town. My friend Harold, who was six at the time, was assured that out in the country the goat would have room to play and plenty of friends. A few months later, mother and son went to visit the goat. "Where's Smelly?" Harold asked.
"We et him," the uncle replied.
Not,"We gave him to a traveling circus"; just, "We et him."
A lie would have been ever more generous.

Note: The illustration for this column derives from http://blackcaste.co/category/raving-raven/.