"You're mine by virtue of love and perseverance, by the force of sheer determination. For your grandmother and I held onto our friendship through political upheavals which hurled our families to opposite ends of the world, through disastrous marriages, and further travels—these latter, intentional."—Helen Noakes
Waking Point
By Helen Noakes
"By the time I sit down and face the blank page, I am raring to go. I tell it as if I'm talking to my best friend or one of my grandchildren."—Michael Morpurgo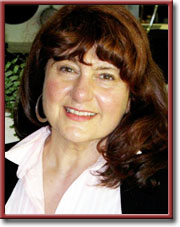 SAN FRANCISCO California—(Weekly Hubris)—9/5/2016—You're mine by virtue of love and perseverance, by the force of sheer determination. For your grandmother and I held onto our friendship through political upheavals which hurled our families to opposite ends of the world, through disastrous marriages, and further travels—these latter, intentional.
You're mine because I love your parents as though they were my own, because I saw them grow from sweet, delightful, mischievous babies into marvelous adults who give you and the world so much.
You're mine because the five of you immediately came to mind when our intrepid editor directed us to write a letter to our grandchildren. I thought hard about the message I wished to convey; there is so much I have to say.
First and foremost, I must repeat the refrain which loops around and through all I want to tell you: I love you. I love your beauty, your intelligence, your inherent wisdom. I marvel at the light you bring to the world and into my life.
This part is easy, loving you, telling you that I do, so very easy. But how to explain humankind and the complexity of living? I thought to apologize for the state of our planet, but somehow that seemed too facile. Apologies are all well and good, but not enough. To tell you that there are many of us who tried, who spoke up, who contributed time, money, effort into rectifying the wrongs done to this earth and our fellow humans seems like an attempt at justification.
What I can tell you is that the continuing efforts of the many who struggle against injustice and thoughtless greed have managed to stay the worst. That it is our persistence which always has a positive influence. But this, too, is inadequate, incomplete, for struggle is not all that lies ahead—there is so much more. Life, my darlings, is rich with possibilities.
How best to convey my message eluded me, until, quite unexpectedly, while pursuing one of my passions, archaeology, I came upon an article about a rare piece found in Afghanistan. It has many names: The Carved Pebble, because it's very small, The Limestone Head, because it depicts a human face. Two and a half inches high by one and a quarter inches wide, its gaze is powerfully probing, its mouth  . . . well, its mouth is thought by some to smile, by others, to grimace.
A sophisticated little sculpture, it dates back to approximately 10,000 BCE, a period called Upper Paleolithic. For decades archaeologists and paleontologists thought that humans of that era were ape-like creatures who clubbed their prey and accomplished nothing of note. Recent discoveries have proved them wrong. And how delighted I am that they were mistaken!
For, you see, this little limestone head proves to us all that the urge to create, to communicate, to explore the mysterious joy of making something meaningful with our minds and our hands is an essential part of being human. It is this impulse, this part of our DNA, which unites us all.
From the prehistoric wall paintings in caves, to murals we see on today's buildings, the need to speak to each other through the universal language of art continues to burn bright.
In each of you I see that light: our little ballerina, Lauren, in her pink tutu twinkles with joy and glee; our brilliant artist, Kate, whom I see one day as a remarkable designer; our book-loving, superbly articulate Andrew, who will grow up to rock the literary world; our musical, artistic Hayley, whose quick intelligence and sharp wit will propel her easily to the heights of any field she chooses (and I see several); our stellar Kayla, whose talents in mathematics, photography, and athletics will send her soaring into new art forms. You are all wonders, as are all the children of the world.
In this summer vacation time for schools in my city of racial diversity, I see groups of children led on days of exploration to our beaches, our museums, our parks, and zoos. Their exuberant curiosity warms my heart.
You and every child on earth are our hope, the sum of our aspirations, and I will end as I began, by saying, "I love you, every one!"

Image Credit: Image 1: Klimtlover.wordpress.com.