"Though I carried a can of dance wax to the high-school prom, I was 'timber toes,' 'terminally Caucasian,' and 'a dog with four left feet.' After the first slow dance, my date asked me how I'd made the box step a triangle. It was all part of a plan, I said, to make it a circle."—Skip Eisiminger
Skip the B.S.
By Skip Eisiminger
 "[Dance is] . . . a Barbarian exercise . . . of savage origin."—Fanny Burney
"Dance is the poetry of the foot."—John Dryden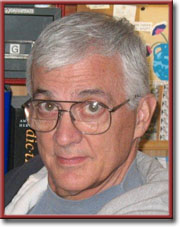 CLEMSON South Carolina—(Weekly Hubris)—December 19, 2016—Dad won my mother's heart at the Ft. Benning Officers' Club by "bird-dogging her left-footed date."
I often heard that story growing up and, come adolescence, I figured I had the genes. But despite studying Floor-Play ("You too can dance on water."), attending the Ft. Myer cotillion, and free-styling in the mirror as "American Bandstand" played Elvis, I was ever a hoofer unblessed by the muse.
For the life of me, I could not bend myself to George Balanchine's imperative: "See the music, hear the dance." I often blamed my 6' 4" height, but 6' 6" Tommy Tune disabused me of that notion. Though I carried a can of dance wax to the high-school prom, I was "timber toes," "terminally Caucasian," and "a dog with four left feet." After the first slow dance, my date asked me how I'd made the box step a triangle. It was all part of a plan, I said, to make it a circle.
What grace I lacked on the dance floor, I tried to compensate for by dancing over the high-jump bar and the hurdles on the school's track. But the absolute democracy of grace that Kurt Vonnegut imagined in "Harrison Bergeron" still lies far in the future. For those like myself, endowed with many slow-twitch muscles and a tin ear, jet-assisted jetés exist only in dreams. Afflicted with white-man's disease on the track as well as the dance floor, I was left to applaud such men as Dr. J, who'd been presented at birth with a degree in modern dance by Dr. Terpsichore.
The first vacation my fiancée and I took together was a week-long affair to an Adriatic beach hotel with a dance floor and a phonograph. Ingrid, a recent graduate of the Roland Dance School, the German equivalent of an Arthur Murray Studio, was eager to cut up some Italian rugs. It was at the Roland that she learned the rumba, foxtrot, and tango, three steps I never mastered, but I had learned the twist and stroll watching "Bandstand." When I introduced her to these easy-peasy steps from the home of Radio AFN, I'd like to say she was swept off her feet, but that would overstate the truth. Indeed, it was the Vesuvio, a thick red wine, which misled me and the hotel staff to think I was the son of Fred Astaire.
Fast forward a quarter century to when our daughter was heading to a prom of her own after a year of ballet. I had not danced since Italy, and I figured that if "ballet is woman," as Balanchine said, my wife and her teachers would instruct her in the basic steps. They had not. So a half hour before Anja's date arrived, she climbed on top of my feet, and I briefed her on the truncated box and the twist, unaware that no one had done the latter in 20 years.
Despite my failed attempts to limbo under the linoleum, I do love watching professionals like the Momix and Alvin Ailey troupes. Martha Graham called professional dancers "the athletes of God," perhaps in reference to Maya Plisetskaya's ability to tap her head with her trailing foot at the apex of a stag leap. But don't take Graham's word for it: the claim of divine athleticism can easily be proven in the privacy of your den. Just jump as high as you can and cross one ankle over the other ten times before you resume your place on the planet. You say it cannot be done; well, Nijinsky often did it performing Le Corsaire. If you think ballet is too Russian or unmasculine, try tapping your feet like the Irish-American dancer Michael Flatley who's been clocked tapping his feet 35 times per second.
For all the marvels of this artistic sport, killjoy opponents abound. In 1698, Rev. Increase Mather wrote that while he had no objection to the "outward expression of inward Rejoycing," "Gynecandrical Dancing, or that which is commonly called Mixt or Promiscuous Dancing" was "utterly unlawful."
Fortunately for Mather, he did not live to see the waltz craze that swept the continent in the late 18th century, when whalebone hoops vanished from women's undergarments allowing mixed dancing to be the contact sport it was meant to be. Indeed, this amateur student of culture thinks humans descended from the trees to dance on two feet, the motivation for which is neatly expressed by a single Bantu verb: mbuki-mvuki: "to shuck off one's clothes in order to dance."
And therein lies the chief objection to dancing: sex or, as John Northbrooke put it, "the storehouse and nursery of bastardy."
Four hundred years later, George Bernard Shaw defined what the Spanish call "buckle polishing" as, "the perpendicular expression of a horizontal desire." The same criticism may be found a century later in the sermons of Jimmy Swaggart, who was caught leaving his pulpit and driving to a house of prostitution to express the "horizontal desire" he'd just warned his congregation to avoid.
Another sort of dance criticism was ironically voiced by one of the great composers of dance music: Artie Shaw. He called jitterbuggers "morons," not because they were ignorant, but because they were dancing to his music, not sitting and listening to it. He felt underappreciated, but you shouldn't put ginger up a horse's ass if you don't want to gallop. Nevertheless, by the 1950s, many clubs were posting "No Dancing" signs but, as long as women wear what J. D. Salinger called "little blue butt-twitcher [dresses]," dance has a glorious future.
The rules of this diversion are really quite simple: "1. Don't fall. 2. Get up." If you do stumble, and you will as Alexander Pushkin implies here, don't blame the band, the rug, or your shoelaces. If you have to count the beats, don't move your lips, but do laugh and converse with your partner.
As Megan Mullally put it, the largest part of successful dancing is simply "the face you make" on the floor. Baldassare Castiglione called it "Sprezzatura." Finally, the ambiance is enhanced if gentlemen check their weapons at the door.

When my wife was sprightlier, she, our daughter, and I found ourselves strolling through the Wachovia atrium in Charlotte. Suddenly, the band in the ceiling began fiddling an Irish tune, and Ingrid went river dancing across the marble floor. Though the deaf think dancers are insane, I've never loved her more.
More recently, at a family-wedding reception, I took my wife's arm (like Moses Pendleton grabbing his derby and cane), and we went dosey-doeing up to the bandstand. She was Twyla Tharp gliding barefoot across the Red Sea with Moses sniffing at her feathered heels. Joined by 20 wannabes, random clusters of freestylers slowly morphed into a pulsating square dance, making the music all the more wonderful. At once, I was sailing down Blue Ridge on a bike with our granddaughter seated between my arms, her hair in my face, sliding under the tag with the game-winning run—pure nonchalant joy.

To order copies of Skip Eisiminger's Letters to the Grandchildren (Clemson University Digital Press), click on the book cover below or contact: Center for Electronic and Digital Publishing, Strode Tower, Box 340522, Clemson SC 29634-0522.