Won Over By Reality
By Tim Bayer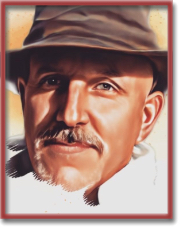 BRIGHTON New York—(Weekly Hubris)—11/30/2015—If you missed the Democratic and Republican party debates, fret not, for I have found video summaries for you! The footage I've come up with may not comprise word-for-word synopses of the two events, but I would argue that the, ah, "translations" I've located are significantly more entertaining than the originals.
If you want to catch up on my back-issues, here's a link to my most recent post, "Penguin Pride."
Watch now below the hilarious renditions of the latest political debates, created by the gifted folks at Bad Lip Reading.
(If you, yourselves, come across an entertaining link or video, I'd be interested in seeing it, and sharing it with my readers at Weekly Hubris. Please contact me at: Email: tim@demogrid.com.)