"In a sense, I am resurrecting my articles with this latest posting: I've been gone a looong time from Weekly Hubris. So, possibly, there are some inanimate objects or concepts safe to bring back to life. I hope you're in agreement. It is about to be Easter, after all." F. Theresa Gillard
Status: Quo Minus
By F. Theresa Gillard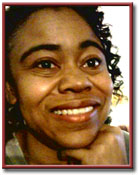 BOSTON Massachusetts—(Weekly Hubris)—4/1/2013—You know, I so have a gift. Yet, having a gift doesn't motivate me at all actually to use said gift. I think you get to a certain point and you just have to ask yourself . . . why? Problem is, if you never answer, you're just glomming around. I've decided that I should write something about my perilous glomming.
It's wintertime here. Still. So, I've been taking the opportunity to really enjoy things that only occur in this season. Like, parking on snow mounds. Although, I no longer have a truck, my Jetta has no idea that this is sooo not what it should be doing. I mean, really, it has a very low clearance; it is cute, bordering on sexy—it needs some rims for that; it appears so practical and the number one reason is that it is literally a VW Jetta, not an SUV.
All that said, my Jetta really should have known when I bought those Blizzak tires. Every year, right around our first inkling of snow, I switch my high performance babies over to my snow babies.
Since we've not had too much snow this season, nor the last one (but for that freak Halloween Storm in winter 2011/12), I've been finding ways to work out my Blizzaks. Not to mention that, by the time I get to work, there are no more parks left, except the ones I create on snow banks. Here are a few pics.
I know what you're thinking: I'm probably damaging my undercarriage, right? Yep, more than likely, I am. But, who could resist this glom?
More Perilous Glom
Normally, I would never even think of going here, but here we go . . . . Have you ever thought of all those certain useful (or not-so-much) unmentionable parts we all share? Like, for most women (and, I fear, some men: you know who you are), the so-called décolletage is quite handy for collecting small objects such as crumbs and coins. Calm down! There will be no pics illustrating this section.
Anyway, portions of this glom might be PG-13, so please take the appropriate precautions.
Now, I for one was thrilled when debit cards came on the scene. Before that, it was cash, checks or credit cards. I never balanced my check book, kept up with cash or credit cards.
My mother was an entirely different story. Mom, kept her money in her brassiere (that's "bra," for anyone born after 1965). I'm not sure where she picked up this notion, because the Lord knows she always had a purse with her. And no amount of begging could get her to take that money out before we got up to the register. She'd stand there like her bra was a purse and just huck those bills out. She no longer does this. I think it's because I'm not there to beg her not to.
(Mom, I apologize. This is why it is not necessarily beneficial to know a writer, let alone be her next-of-kin. My sister is somewhere saying, "Amen!")
Maybe you have a few gloms for this section. Any more cleavage-pocket-book stories out there? Please share.
Random Glomming
I absolutely love shoes. Above are a few of my recent favorites.
Don't you just love them?!
Corner of Washington and Stuart Streets Glom
And, then there's this (see just above).
I don't even know what to say about this. Except, I thought it quite strange to find a full carton of milk on a little patch of snow next to a parking meter. So, I took a pic.
And, the Glomming Continues . . .
I love What Not To Wear. TLC's Stacy and Clinton are experts. It is truly amazing how they transform each woman's inner and outer beings.
It got me to thinking about (I know, I'm always 'got-me-to-thinking' about it) how we really need Stacys and Clintons as cautionary beings in so many other areas of our lives.
Such as: What Not to Say. How many times have you been standing right in front of someone and they make an outrageous comment? And, you're standing there thinking, "Seriously?" Or, is it so outlandish that you actually say, "Really?"
And: What Not to Do. This leads me to my pet peeves category. How difficult is it return your shopping cart? I've seen people leave carts one parking space from the cart return. For an ant's sake: walk the extra few steps.
These gloms could go on forever. There's What Not to Need, What Not to See, What Not to Be. We're going wanna bring this glomming session to an end, for now, but I believe that it has served its purpose.
Before closing, let's glom my favorite. Drum roll please . . . . What Not to Want. Take, for instance, Stephen King's Pet Sematary. I totally understand wanting to have your beloved pet return from the dead. See my homage to Xerxes.
Pause.
But you really need to think outside of the grief box. Do you really want anything returning from the dead? Don't worry. Let me answer this one for you. Absolutely not!
Hold up! Wait a minute! I need to take that back. Do over.
In a sense, I am resurrecting my articles with this latest posting: I've been gone a looong time from Weekly Hubris. So, possibly, there are some inanimate objects or concepts safe to bring back to life. I hope you're in agreement. It is about to be Easter, after all.