"Gleeful at having found trout (if not the farm) and being together after so long apart, we giggled, toasted each other, and told stories while smacking our lips over the excellent fish—the first served with a macedoine of grated carrots, onion, parsley, and lemon—the second, pink fleshed and grilled to a succulent perfection. All of us being 65 and up, we started talking about the pleasures of old age, of taking off on a weekday, of no longer having to prove oneself, of having time to paint, sculpt, photograph, and write, able to focus on the little things that bring joy, such as flowers, sunsets, dogs (or cats), or the big things, such as grandchildren, love, and lunches with friends."—Diana Farr Louis
Eating Well Is The Best Revenge
By Diana Farr Louis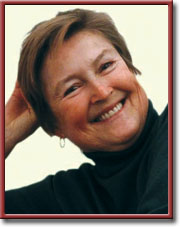 ATHENS Greece—(Weekly Hubris)—June 2017—Although the excursion had been planned for two months, its beginning was inauspicious. One couple, feeling unwell, had dropped out, and the traffic leaving Athens was so horrendous that the morning news commentators interrupted their daily analysis of our negotiations with the IMF et al to query the cause. The 12-km drive from central Athens to Kifissia, at worst no more than 40 minutes, took well over an hour that Friday in early April.
Luckily, the traffic dispersed (again for no obvious reason) and it then took about the same amount of time to get to our destination, Thebes, some 93 km away. The objective of the outing was to show a bit of flowering countryside to a dear friend from Stockholm, visit the new museum at Thebes, and lunch at a trout farm near the ancient sites of Orchomenos, which we remembered as being close by. There were seven of us in two cars, six women and one sole gentleman, also a native of Stockholm.
Despite forecasts of rain, the sun was shining and the countryside a dazzling mosaic of daisies, bright yellow mustard, flamingo-pink Judas trees, and 49 shades of green. We met up at the museum, which opened last year and should put the legendary city of Oedipus, Antigone, Pindar, and Epameinondas back on every tourist's itinerary. Incorporating a 14th-century tower left over from the Frankish conquest of Greece, the spacious courtyard and split-level building holds beautifully displayed sculpture (even a delicate statue of Hermaphrodite), artifacts, inscriptions, vases, frescoes, and jewelry that trace the colorful history of Boeotia from the age of myth to the Ottoman era. After poring over them until some of us were complaining of "museum back," we adjourned to a neighboring café to plot the rest of our day.
It was after 1 pm and some stomachs were grumbling, but eating in Thebes was not an option. Alas, the modern town has very little to recommend it, gastronomically or aesthetically, despite its illustrious past. Orchomenos still beckoned but would it take too long to get there?
The locals in the café assured us that 20 minutes would suffice. Perhaps they flew?
It would take us double that, a consequence of narrow, unmarked country roads, and not a few missed turns. But the vision of the romantic taverna next to the trout farm kept us going until, finally, we found ourselves on the three-block-long main street of Orchomenos, where there was no sign of trout or river or any place to eat at all.
We pulled up to a couple of locals who were standing on a corner. "Po, po, that taverna has been closed for ten years, maybe more," said one of the men with a big smile. "The trout farm is still there and you can buy fish but, if you want to eat some, just turn around and go to Farouk's."
He pointed to a place behind us, where indeed a handful of older men were sitting at a table outside what might be a café or restaurant.
We parked and went in, puzzling over the name Farouk and what had brought an Arab to this isolated village in the middle of nowhere. Olof, our sole man, paused to talk to the guys outside, who were congratulating him on his entourage: the sultan with his harem, the rooster with his hens. It was not the first time that day.
The wood-panelled restaurant was dark and empty, but the young woman running the place welcomed us with a gracious smile and the promise of trout, both smoked and fresh. We made ourselves comfortable at a long table and placed our order for two platters of smoked trout and a grilled trout for each of us, boiled greens, a mixed salad (with a lovely, light dressing), and a couple of slabs of piquant feta. The drivers restrained themselves but the white wine proved to be the best from a barrel that I have ever tasted in a taverna.
Gleeful at having found trout (if not the farm) and being together after so long apart, we giggled, toasted each other, and told stories while smacking our lips over the excellent fish—the first served with a macedoine of grated carrots, onion, parsley, and lemon—the second, pink fleshed and grilled to a succulent perfection.
All of us being 65 and up, we started talking about the pleasures of old age, of taking off on a weekday, of no longer having to prove oneself, of having time to paint, sculpt, photograph, and write, able to focus on the little things that bring joy, such as flowers, sunsets, dogs (or cats), or the big things, such as grandchildren, love, and lunches with friends.
I remembered a book called Travels with Epicurus by Daniel Klein, who spent the thousands of dollars his dentist would have charged for implants on a trip to Hydra to contemplate how the older generation there passed their days. He admired their calm appreciation of the pretty tourists (without attempting to seduce them), their long backgammon games, how they nursed their ouzos while gazing out to sea. And while interjecting bits of philosophy from Epicurus, Plato, Montaigne, and others, he came to the conclusion that old age was just fine; it was old, old age that filled him with dread.
Christina, our Swedish friend, told us that her brother-in-law, Dag Sebastian Ahlander, a diplomat and author, had written a book on the same subject: Older and Happier!: Inspiring, Amusing, and Useful Advice for Men of a Certain Age. (Funny that women don't seem to need to write such books.)
And then she sang us a song in Swedish, which she translated for us:
"When we sing together around the table of friendship,
With our fingers touching the glasses rich with fragrance,
Then drink and be happy!
In our woesome world,
one can never enjoy life often enough.
"A flower is the joy: today she is blooming;
Tomorrow she already withers.
So now, when you can, enjoy the happy minute
And await, later, thoughts about what the future might bring."
It turned out that Farouk was also a man who enjoyed life. When our meal was over, Vasso, our charming cook/waitress and owner, told us about her father-in-law, Yiorgos Papastavrou, who had opened the restaurant in 1935. It was called Ethniko (National) until 1974 when, during a party or celebration of some sort where the food and wine had been flowing freely, Yiorgos got up to dance and then sank back into his chair, too pissed to stand. Suddenly, all the women in the room flocked around him, arranging themselves at his feet and sides, whereupon one of his friends declared, "You look like Farouk with your bevy of females." The name stuck and he changed the sign over the restaurant.
As Vasso said, "The place never used to be empty, ever, but now, with Greece's economic crisis, things have changed. Still, we haven't changed our quality, unlike some places which offer cheaper produce for cheaper prices. And we stick with our suppliers, getting our wine from a special winery in Distomo and our trout from the farm out of town."
We go there after lunch and it looks as if we've traveled to a canal in France as painted by Monet: tall trees rise from the banks and are reflected in the shining water, a little red church glows through leaves in the distance, wisteria drips from a vine, and a lithe young woman is dipping her net into a trap teeming with silvery bodies.
We buy packets of smoked rainbow trout and drive home without incident. Even the rain that was forecast has come and gone while we were feasting.
So . . . imagine the shock when I walk in the door to our apartment where my husband is watching the evening news. A truck driven by a terrorist has just plowed into one of Stockholm's main shopping districts, killing three and injuring dozens more. Suddenly, Christina's song seems even more prescient.
"So now when you can, enjoy the happy minute
And await, later, thoughts about what the future might bring."
And, as another of our group said, quoting Dickens, "This was indeed a day too full of events to be briefly described." But it will live in memory, and we will plan others, every time Christina makes the pilgrimage from Stockholm to Athens. We are old enough not to feel guilty about stealing a moment of joy, and not too old to be beyond having fun. From now on, though, Olof will be known as Farouk.

O Farouk, Orchomenos, Boeotia, 22610 32408, 6972033278, now owned by Vassiliki Zografou-Papastavrou, is well worth the detour, as the Michelin guides say. Our meal was not cheap at 170 euros for 7 people, but we could not fault it and will happily return.
The Orchomenos Trout Farm is located at Hariton Springs, 22610 32882. Its smoked trout may usually be found in Athens at the Pantopoleio, Sokratous 1, Athens.

Recipe
I thought of giving you a recipe for smoked trout mousse. My copy of Mastering the Art of French Cooking is spotted and stained at that page (and mousse à l'orange, among others), but I probably wouldn't have the patience to make it now. So here instead is something simpler:
Smoked Trout Dip
2 fillets of smoked trout
2 heaping tablespoons Greek strained yogurt
2 heaping tablespoons fresh cheese (here in Greece I would use Anevato or Katiki Domokou) but you may have to resort to cream cheese
lemon juice, to taste
1 tablespoon finely chopped fennel tips (or dill)
1 tablespoon finely chopped chives
fresh horseradish, grated, or sauce from a jar, to taste (obviously fresh Is stronger)
Put all the ingredients into a food processor or mini-mixer and purée. Adjust the seasonings, adding salt and freshly ground black pepper, if necessary. Scoop into a pretty bowl and refrigerate for at least two hours. Top with a few fennel fronds and serve with very finely sliced bread, Finn Crisps, or whatever you have on hand.

To order copies of Diana's Farr Louis' newest book, A Taste of Greece: Recipes, Cuisine & Culture, from Amazon, click on the book cover below.