"Today, hearing of yet another outrageous tweet from The Behemoth, these words of the playwright of playwrights, William Shakespeare, came to mind: 'They whose guilt within their bosom lies, imagine every eye beholds their blame.' And I smiled."—Helen Noakes
Waking Point
By Helen Noakes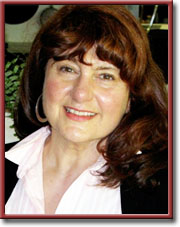 SAN FRANCISCO California—(Weekly Hubris)—August 2017—Our nation is currently caught in a drama of its own making. Sadly, as often happens when too many "writers" with disparate views are involved, it's a bad play. And, despite its insanely volatile protagonist, The Behemoth (in every sense of the word), the performance is becoming quite boring. Why boring? Because every actor, once his or her character is established, repeats the same mode of behavior ad nauseam—every grimace, lie, insult, and debasement, is predictable.
There is, however, a hint of the archetypal:
Protagonist as madman with extreme, bombastic flaws.
His opportunistic, predatory offspring and their spouses.
His sycophantic followers.
The politicians who use him to distract the populace while they proceed with their nefarious, rapacious schemes.
The hapless opposition and few brave souls who stand up against The Behemoth and mount a seemingly impossible resistance.
The media and press, who insist on repeating a refrain of shock and befuddlement at consistently despicable behavior.
The few intrepid warriors among them determined enough to brave the sewer of The Behemoth's life to uncover sins and crimes worthy of the most heinous villain.
And last, but not least, the quiet, resolute knight, in his suit of investigative armor, pressing on to find and bring high crimes and misdemeanors to the courts of justice and the attention of those members of the public who continue to have a moral compass.
As a playwright and an avid theater-goer, I've watched the disastrous performance of the lead characters lumber across the nation's stage, at first with fury, then with disgust, and now, with a vague assurance that it will end, as all such dramas end, with the maleficent protagonist writhing in the dust, screaming for his horse.
In the meantime, I'm pummeled by media stories which, despite my efforts to avoid them, come blasting at me every time I turn on the television or look at a newspaper.
Today, hearing of yet another "outrageous" Tweet from The Behemoth, these words of the playwright of playwrights, William Shakespeare, came to mind: "They whose guilt within their bosom lies, imagine every eye beholds their blame." And I smiled. Truer words! I thought, and hoped, again, that the inevitable end will soon come when The Behemoth, his cadre, and enablers, will wallow in the dust of indictments and return to their benighted previous lives, to their towers and hovels; licking their wounds, raging impotently against their fate, and realizing that they are has-beens no one cares about.
But now, alas, I'm still stuck in this theater of the absurd, where The Behemoth makes Ubu Roi seem like a rational, enlightened being.

Note: The illustration above derives from sonomasun.com/wp-content/uploads/2016/12/ubu_trump.jpeg.