"We were so giddy, anticipating our beautiful, modern galley, that we signed off on every option dangled before us. At contract time, however, following a squint at the proverbial bottom line, our dopamine levels plummeted precipitously, a condition whose turnaround demanded immediate reconsideration of each extravagance carelessly consented to whilst in our former state of euphoria. We conceded that, if pressed (and boy, were we pressed) we could live without Italian White Carrara Marble floors, a $12,000 Sub-Zero refrigerator-freezer, and a Vulcan V260N 60″ Natural Gas Range with six Burners, two Ovens and a 24″ Griddle/Broiler with gold leaf-trimmed oven handles."—Ross Konikoff
West Side Stories

 By Ross Konikoff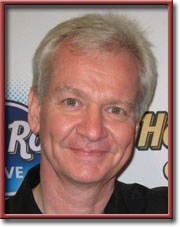 MANHATTAN New York—(Weekly Hubris)—5/23/2016—Because our apartment building was rent-regulated from the time it was built, in 1939, until its condo conversion in 1996, city regulations required nothing more of its owners than a paint job every two years. In order to maximize profits, any expense beyond a roller and a few cans of cheap paint would have been considered pound-foolish and, therefore, out of the question.
The result of such a parsimonious approach was that, laminated beneath the 40 or so strata of flat latex were bits of food, layers of nicotine, and an agglomeration of pulverized arachnids, roaches, mosquitoes, and flies. Our walls were, historically speaking, the East coast equivalent of the La Brea Tar Pits. Our kitchen, however, languishing in an even greater state of distress, was the true catalyst behind the upheaval of which I will write, so permit me to roll back a few months.
Our kitchen may have impassioned those who voted Franklin Delano Roosevelt into office but, 86 years later, the very same cabinetry and appliances were not only decrepit, but had long since been deemed illegal due to safety and environmental concerns. The gas oven and the four burners (coincidentally, my favorite gospel group) were primeval, unequipped to self-ignite when the bibcock was unbarred.
Each spigot required that a flaming match be held in close proximity until ignition occurred. In the case of the oven, the victim was required to hold a burning element well inside until a minor explosion took place, indicating not only ignition, but also the complete vaporization of the epidermis on one arm, right up to the elbow.
Several weeks earlier, in an attempt to light the oven, I opened the gas valve, and then tarried a few tics longer than necessary before opening the oven door while holding a stricken match, resulting in a sea of flames that roared outward, enkindling both my eyebrows and oxidizing the skin on my snoot, altering my appearance to resemble, precisely, Al Jolson performing "My Mammy."
Next to the stove sat our hulking refrigerator, a dingy, white box with a large circular compressor on top, cycling on and off regularly, rivaling the noise level of a cement mixer. On the plus side, it had faithfully chilled our chitterlings for 25 years without a hiccup.
On the minus side, it consumed power at a rate so alarming that Con Edison, having rarely seen such voluminous power consumption by a single apartment, repeatedly sent out inspectors, convinced that the hospital next door had tapped into our feed. I dutifully paid the bill, unaware that our monthly usage approached that of a General Motors assembly plant.
The plywood cabinets were filled with sawdust and lead paint chips, the sink barely clung to the wall, and the faucets, upon opening, made a noise equal in volume to a stadium full of South African soccer fans blowing their vuvuzelas like 60,000 Al Hirts.
The tipping point finally arrived one evening as Deborah busied herself preparing a Käseplatte to accompany our pre-dinner cocktails. A mouse suddenly poked its head out of a nearby crevice in the wall for a gander at the gorgonzola.  Deborah, startled and furious, screamed out, "GODDAMMIT! WHY NOT JUST INSTALL A RUNNING WHEEL IN HERE AND LET THE MICE TAKE OVER? THIS CINCHES IT! I'VE PREPARED MY LAST DINNER IN THIS HELLHOLE! I WANT A REAL KITCHEN!"
She then stormed out of the room, flinging the cheese platter at the frightened rodent, which dodged safely out of the way. I may be wrong but, to this day, I swear that he looked over at me, slowly shaking his head in pity, before pulling back into the wall.
Since we had been saving all along for just such an eventuality, having accumulated literally hundreds of dollars toward our goal of $65,000, I had no choice but to give in. We began enthusiastically reviewing catalogs, visiting Sears, Home Depot, Lowe's, etc. to acquaint ourselves with the current state of kitchen technology, but the vast selection and the boundless options soon overwhelmed us.
We decided instead to visit a one-stop renovation company called My Home, which had a showroom a few blocks away on West 48th Street. They wooed and won us, explaining that their high mark-up on materials, appliances, and labor was our guarantee that everything would be installed correctly and on schedule, utilizing the skills of only the finest plumbers, electricians, and carpenters, each toiling meticulously to optimize our modest space.
We were so giddy, anticipating our beautiful, modern galley, that we signed off on every option dangled before us. At contract time, however, following a squint at the proverbial bottom line, our dopamine levels plummeted precipitously, a condition whose turnaround demanded immediate reconsideration of each extravagance carelessly consented to whilst in our former state of euphoria.
We conceded that, if pressed (and boy, were we pressed) we could live without Italian White Carrara Marble floors, a $12,000 Sub-Zero refrigerator-freezer, and a Vulcan V260N 60″ Natural Gas Range with six Burners, two Ovens and a 24″ Griddle/Broiler with gold leaf-trimmed oven handles. In place of the quarter-sawn African Blackwood cabinets and drawers, we agreed that plywood, when lit at precisely the right angle, could adequately simulate the granular pattern of 200-year old wood harvested from the rain forests of deepest Africa.
Next, we rethought the rhino horn drawer pulls, the carved jade wall sconce, and the bald eagle feather trim surrounding the overhead exhaust fan. After expunging a few more trifling extras, we had reduced the price from the mid-six-figures back down to the high-fives. A mere five weeks and $72,000 later, Chez Deborah, rebuilt from wall-to-wall and floor-to-ceiling, was open for business.
We luxuriated in our kitchen for months before another incident occurred, one interpretable only as a supernal call to arms. While not quite as dramatic as the appearance of our kitchen mouse, this oracle, this preposterous confluence of clergy, cupidity, and chili peppers was deemed by at least one man, a bona fide divination.
A Catholic priest, on his way to comfort an ailing neighbor, happened to walk past our open door and glance inside at precisely the moment I was pounding a nail into the wall from which to hang the portrait of a wealthy relative, due for a visit later that evening. The padre stopped dead in his tracks, watching as a substantial gush of crimson liquid cascaded down our wall in gory rivulets. He dropped to his knees and began hysterically extolling the glory of the Lord.
I climbed down from my step stool and attempted to calm him, explaining gently that my nail had inadvertently pierced a packet of hot sauce from an old Chinese take-out order that had been carelessly lacquered into the wall's surface during one particularly slapdash paint job. In order to provide further proof that nothing truly epiphanous had occurred, we invited the vicar to dip in a finger and taste the condiment, but he declined, convinced that what he had witnessed was the spontaneous reappearance of the crucifixion wounds, rather than the rupture of a one-ounce packet of Sriracha.
We went about finding the best contractor for the job, had him assess the workload, and then present his estimate. After careful consideration, he gave us a price, along with a rough time frame which, as it turned out, was rougher than imagined, his ten-day presupposition ballooning to 21 days.
Deborah and I lived in various corners of the apartment, moving our kit to different locations, week by week, the final seven days and nights spent in our living room as the work progressed slowly. We wandered through clouds of white plaster dust like Bedouins through the Syrian Desert. We slept, dressed, and ate while our four swarthy young plasterers, trowels in hand, tramped in and out, unannounced, at all hours of the day, catching one or the other of us in various stages of undress and, on several occasions, standing absolutely leafless in the center of the room, scrambling for cover.
The white sheen we had acquired as a result of the pervasive plaster dust left us resembling carved marble nudes, running around a haunted museum. While my chassis in no guise recalled that of Michelangelo's David, Deborah's resemblance to the Venus de Milo was remarkable, aside from her fully formed pair of arms, which she found useful in shielding her feminine charms from the prying eyes of our crew.
It was as though we'd taken on four Nicaraguan roommates, eventually achieving a level of familiarity just short of locker room towel snapping. In all fairness, they gave as good as they got, honoring Deborah's wish that they not use our bathroom to shower and change, leaving them no alternative but to shamelessly sponge-bathe themselves in our front hall, in full view, at the end of each day.
I chose to perceive the situation as a preview of communal living, should we choose some day to take up residence at a kibbutz in Tegucigalpa. Although I never asked, I can only imagine how Deborah chose to perceive it.
After all was said and done, we conceded that it had all been worth the lack of privacy, the polluted air, the loss of dignity on a daily basis, and weeks of coughing up plaster dust. Our walls, sunlight-bright, antiseptic-clean, and desert-smooth were something to behold. We showered each of the young men with garlands of praise and breathtaking gratuities, bidding them each a tearful farewell. To the casual observer, it all must have appeared as the final good-byes of a polyandrous marriage run aground.
Following the installation of plush wall-to-wall carpeting, every surface of our apartment was absolutely pristine.
As we enjoyed our first morning alone, following three weeks of construction and mayhem, we lingered peacefully over breakfast.
"Sure is quiet around here," I said.
"It feels funny to be the only two in the apartment now," she said.
"I know what you mean, but for all the times the guys walked in, catching us half-naked . . ."
". . . or whole-naked . . ." she said.
"Yes, but they were generally pretty cool about it. I mean sure, they looked, but then they went on with their work," I said.   
"Yes, eventually . . ." she added dryly.
"Well, boys will be boys. Besides, you didn't exactly avert your gaze while they performed their nightly after-work sponge bath follies in the front hall," I said.
"I only looked because they wanted me to," she said, turning a bright shade of vermilion.
"Look at this peignoir! It's the sheerest thing I've ever seen!" she said, quickly changing the subject while holding up the Victoria's Secret catalog page for me to examine.
"If not for the seams, it would be invisible! Good thing you didn't wear that last week. They'd never have gotten back to work," I said. "By the way, they never finished the insides of our closets."
"No? I guess we forgot to check. I wanted everything done," she said, disappointedly.
"I guess we should call them back while we're still in construction mode. If we don't, the place will always seem unfinished," I said.
"That would mean having them back here for at least another week, wouldn't it?" she asked.
"I suppose so but, this time, in all fairness, we should add a young girl or two, eager to break into the male-dominated plastering business. You know my stance on equal opportunity," I said.
"Yes, of course, Dear, and I respect your efforts."
She tore out the catalog page, tucked it into her purse and said, "All right, you arrange for that, but don't schedule any work until next week. They've seen all my best things already. "
"They certainly have, Darling," I said.
"I'm going shopping. By the way, since we're going co-ed, you may want to replace some of your delicates, too. Most of them are growing a little ragged," she said, grabbing her coat and running out the door.
I had to admit that her analysis was on the nose. The general state of my frillies would benefit from an upgrade. I decided to stop in later at Macy's for something spicy, contemporary, and colorful that might preserve my chastity should a couple of cute, apprentice plasterers burst into the room at an inopportune moment. 
Here we go again.

Note: This essay is excerpted from Konkoff's recently published collection, You've Got to be Carefully Taut.
PS: For those new to the term "skim coat," Wikihow has the low-down: http://www.wikihow.com/Skim-Coat

Note: Click on the cover of Ross Konikoff's latest novel-on-Kindle to buy the book: