"The vision of spending my days and nights rehearsing with beautiful, graceful dancers, rather than unwashed, oafish musicians in yellow-collared tux shirts, seemed infinitely more appealing. I mean, after all, I had just locked up an excellent dance partner for life and, were I to begin at once, genuinely putting my shoulder to the wheel, keeping my eye on the prize, living the dream, staying the course, and adding a few more clichés to this sentence, I might develop enough skill to audition for bus driver on the next touring company of 'Tango Argentino.'"—Ross Konikoff
West Side Stories

 By Ross Konikoff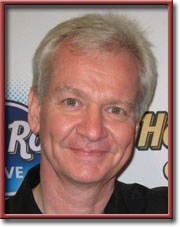 MANHATTAN New York—(Weekly Hubris)—November 2017— Right around the mid-20th century mark, the Buffalo Public School System decided to include, as part of its comprehensive physical education program, a course in ballroom dancing. Even at this rudimentary level, I found it terribly embarrassing having to shroud both the inner and outer manifestations that occur when a 13-year-old boy makes his first physical contact with an 13- year-old girl.
To make matters worse, our instructor was a former ballroom dance champion, hopelessly embittered after having been abandoned by her longtime partner. Despite her steep 3-month-long descent from National Championship competition at the Hollywood Palladium Ballroom in Los Angeles (with Lester Lanin himself waving the baton) all the way down to teaching pimply-faced teens the Box Step in a suburban Buffalo Middle School, my own dilemma eclipsed hers by a mile.
While holding a real, live girl in my arms, conflicting emotions collided inside my head like subatomic particles in a cyclotron. I was buffeted from all directions by the opposing crosswinds of blinding lust and revolting disgust. Although I never confronted my gym teacher with my concern, I feared that training me to become a 13-year-old gigolo would send my endocrine system into chaos. Sure enough, during my next physical, the doctor noted my abnormally high testosterone levels and expressed his bewilderment that I hadn't yet sported a pencil mustache, begun pomading my hair, and developed an Eastern European accent.
As the years passed, I sublimated the experience and allowed my natural ability on the trumpet to lead the way to a career where I felt more comfortable, watching the dancers from a safe distance, on the bandstand. Dancing was pleasant enough to watch, but I was devoid of the passion necessary to get me out there spanking the planks with the dyed-in-the-wool jitterbuggers.
It wasn't until my troth was plighted to one such devotee that my dance lesson scars were torn open, and I was a dead duck.
It was made very clear from the start that it was either punish the parquet with Deborah, or die alone. Never one to be oblivious to the buttered side of the bread, I surrendered to a dreaded dance class, which conjured up in my mind the picture of a dank, beer-soaked, dimly-lit ballroom, filled with dusty old spinsters waiting around for dusty old widowers to swiff them off their rickety feet.
A few weeks later, after the wild horses that had dragged me to the studio had been unyoked, I walked inside, ill-prepared to face my first class which, as it happened, was a primer on the Argentine Tango, probably the most intense and demanding of all dances.
There we stood, 16 nervous first-timers, the majority, I supposed, clinging to the hope that, by graduation, they would dance out of the room on the arm of a new mate, both of them moving with the grace of Fred and Ginger (or, rather, Frederico y Jengibre). As the moments ticked by and reality set in, I realized that all the other 15 initiates seemed to be in suspiciously high spirits, enthusiastically anticipating the experience of traversing the room in one another's arms.
There was none of the desperation I had assumed would be darkening the proceedings. It seemed that everyone else wanted to be there. Promptly at 8:00, the "dance instructor" image I'd maintained for decades vanished in a puff of powdered rosin as a slender gamine, lacquered in a black, silk confection, floated into the room and announced her intention to transform all of us into high-level tangueros. Confronted with her infectious enthusiasm, my mind turned to thoughts of throwing off the shackles of trumpet playing; considering instead that a career change might be waiting just around the corner.
The vision of spending my days and nights rehearsing with beautiful, graceful dancers, rather than unwashed,oafish musicians in yellow-collared tux shirts, seemed infinitely more appealing. I mean, after all, I had just locked up an excellent dance partner for life and, were I to begin at once, genuinely putting my shoulder to the wheel, keeping my eye on the prize, living the dream, staying the course, and adding a few more clichés to this sentence, I might develop enough skill to audition for bus driver on the next touring company of "Tango Argentino."
But I was getting ahead of myself. The first step would be to lay the foundation. The class began as we attempted a simple walking step, following which we were told to pair up. I was alternately fascinated and repulsed by the great variance in physical proximity each of the women firmly established while in the clinch. It was emphasized that we not be afraid to make close contact with our partners. By describing the Tango as a "3-minute love affair," and admonishing us that we should "get right in there," our instructor's message was loud and clear.
The ladies in the room represented a healthy cross section of physical types, from the rawboned to the rotund, the timid to the truculent, and the fresh to the fetid, each displaying her unique concept of "intimate" contact. One held me outward, straight-arming me in order to ensure that not an inch of me came within a foot of her, while another pressed up against me, body part against body part, her lips touching my face, while breathing warm air into my ear. After 3 minutes with her, rather than obey my initial impulse, which involved checking us into the Plaza Hotel directly after class, I chose instead merely to smile approvingly as we slowly disentangled her lips from my earlobe.
As the leader in a dance partnership, it falls upon the man to send subtle signals to the woman with his hand against her back, letting her know where and when he wants her to move, a goal toward which I was making progress until the next rotation, when I was paired with a former Soviet Gulag guard, who manhandled me so violently I feared she might bruise my front ochos. Tossing me around the floor like a rag doll, she coarsely lectured me on how to be more confident as the leader. When the time finally arrived to rotate partners again, she pushed me away with a sneer and a clucking of the tongue. (Hers, not mine)
These past 27 years of classes and private lessons have, to a limited degree, helped me make great strides, both literally and metaphorically. Now, after decades of practice, I've worked my way up the dance ladder, achieving a respectable level of proficiency as well as the respect of those who predicted I'd never amount to anything, dance-wise. My teachers, in the beginning, referred to my moves as "hideous and laughable," while today they point me out to their colleagues and brag, "I love how he's able to reject every tenet of good dancing!"
It's because of this progress that I have decided any further professional instruction would be redundant. It's not arrogance that leads me to my decision but, rather, a sense of determination to make that final leap, to learn the one thing that cannot be taught, to become one who transcends mere steps and technique, dancing directly from the heart.
Will that magical transformation come tonight, that epochal moment when the unrelenting pursuit for technical perfection finally succumbs to the overpowering flood of white-hot passion?
Well, best of luck with that, Charlie. Although it seems a futile gesture to go on and on, trying and failing each time, I will continue on my journey for the simple reason that, as futile gestures go, there is none more fun and exciting than repeating the "3-minute love affair."

Note: Click on the cover of Ross Konikoff's latest novel-on-Kindle to buy the book: