"One of the ties that keeps us close is a shared love of food and cooking. When in France or Greece we can spend hours poking around farmers' markets, discussing menus, and turning our loot into more-than-acceptable meals. Still, it was a delightful surprise when Connie's obligatory visitor's gift turned out to be something I'd forgotten I wanted."—Diana Farr Louis
Eating Well Is The Best Revenge
By Diana Farr Louis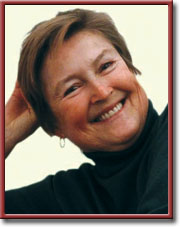 ANDROS Greece—(Weekly Hubris)—August 2017—"Memories of the past are like jewellery left lying forgotten in the cupboard. The dust covers it, tarnishes the settings, dims the stones, and when we turn to look at it again, only a few gleams shine out from a pattern that was once so vivid." I read this paragraph in Sagittarius Rising, Cecil Lewis's remarkable memoir of his teenage years as a pilot in World War I, a few hours before we welcomed the second batch of summer guests to our island retreat. Seeing Connie Higginson, a friend since 1963 when we were ex-'Cliffies attempting to lead une vie de bohème in Paris, always produces a dam burst of memories.
Some people, not just Ingrid and Bogey, say, "We'll always have Paris" but, for us, the keystone of our relationship is Spetses, the Greek island where as young mothers we shared a house in 1968, while our dark, handsome husbands were at work (and at play) in their respective offices. Our lives have intertwined several times since then, in New York, Paris and Provence, Athens and Andros and, although years may go by without a sighting or even voluminous correspondence, we invariably fall into each others' arms when we meet and reconnect all the synapses of a friendship with a long past and a continuing present.
One of the ties that keeps us close is a shared love of food and cooking. When in France or Greece we can spend hours poking around farmers' markets, discussing menus, and turning our loot into more-than-acceptable meals. Still, it was a delightful surprise when Connie's obligatory visitor's gift turned out to be something I'd forgotten I wanted: Unforgettable: The Bold Flavors of Paula Wolfert's Renegade Life, by Emily Kaiser Thelin.
The name might mean nothing to you, unless you are addicted to cookbooks. Indeed, Thelin's introduction to this beautifully crafted biography states that "Paula Wolfert may be the most influential cookbook author you've never heard of," yet her books on Morocco, Southwest France, Mediterranean Grains and Greens, the Eastern Mediterranean, and Slow Food cookery have changed the way Americans eat, introducing them to formerly arcane tastes such as couscous, cassoulet, pomegranate molasses, and Aleppo pepper, while putting greens into the forefront on supermarket shelves.
Besides being a legend in the food world for her passionate delving into the intricate background of a recipe—its origins, its ingredients, its cooks, even the utensils and pots used to make it—she is widely loved for her dedication, humor, warmth, and kindness. I experienced some of those qualities before I even met her, which I will tell you about, but it was Connie who brought us together.
They had met in Paris when their first husbands were working for UNESCO and Connie visited her in Tangier in the late 60s before Paula had any inkling that she'd write Couscous and Other Good Food from Morocco a few years later. I discovered the book quite by chance in the early 80s on the shelves of an American friend of my mother-in-law who didn't even cook. I borrowed it, took it to my office at Doxiadis Associates, and surreptitiously copied out many of the recipes by hand, not daring to expose it to the guy who operated the architectural firm's massive Xerox machine. I'd spent a month in Morocco in 1972 and my son had celebrated his sixth birthday beneath the Atlas Mountains where our friend Ahmed had cooked a memorable chicken tagine with lemons and olives on the banks of a river there. It was memorable because the chicken's skin was as impenetrable as armor and resisted slicing by any knife. Ahmed christened it a 10th-Dynasty Chicken and it remained intact, but the sauce was exquisite.
Paula didn't come to my attention again until 1995, when my first cookbook, Prospero's Kitchen, about the Ionian islands, was published in New York. Connie suggested I write to Paula, by now an established star in the food world, for suggestions on how to publicize it. She graciously obliged, sending a long letter to the ominously named George de Kay with a list of prominent names in the food establishment who should receive it. When he failed to acknowledge her letter, act on it, or even send her a copy of the book, she pronounced him "asleep at the wheel." Little did we know how useless, even malicious he would prove to be. A few years later, instead of allowing me to buy up the remaining copies, he trashed the book and confessed to a New York friend I'd sent to investigate, that "somehow he'd taken against it." A publisher who sabotages his own books is as incomprehensible as a parent who murders an offspring! I hasten to add that his malevolence could not have been directed at me personally since we had never met and all our initial correspondence could not have been more encouraging.
Be that as it may, I next found myself appealing to Paula when researching my second book, Feasting and Fasting in Crete. The Oldways Preservation & Exchange Trust, the Boston-based foundation that brought us the Mediterranean Diet Pyramid and encourages good old healthy ways of eating and drinking, was holding a conference in Irakleion in 1997 and I was desperate to go. The sponsors, some olive-oil council in Greece, told me the only way I could get an invitation was to be recommended by a member of the board. The only name I recognized was Paula's, so I reached out again. And once again she responded quickly and in the affirmative.
That week in Crete changed my life, introduced me to giants in the nutrition field such as Marion Nestle and Antonia Trichopoulou, chefs, importers, producers, and other writers from the US, Canada, the UK, Italy, Spain, Greece, and Turkey, some of whom became dear friends and valuable contacts. Paula up close was instantly appealing, a bit clumsy like Julia Child, exuberant and knowledgeable, a delight to watch as she threw herself into preparing a dish. It's a pity I can't show you photos of those days, but they are in albums back in Athens.
Thanks to Paula and to Oldways' wonderful directors, Dun Gifford and Sara Baer-Sinnott, I joined several more food conferences in Italy and Greece over the next five years. Fruitful and fun, they were both eating extravaganzas and voyages into the unknown—a mozzarella di bufalo farm next to Paestum, an ouzo factory on Lesvos, a Roman-era bakery and a party amidst the trulli in Puglia, to name a few—but sometimes I think the best time was had telling stories with seat mates on the bus.
With the passing of the years, these trips ceased, but some of our travels took us to Provence as guests of Connie and her husband. In 2010, we had a memorable lunch (this time more than edible) in Richard Olney's former home near Toulon. Weekly Hubris had just been launched and I wrote a column about it all tagging Paula on Facebook since she had worked with Olney on the famous Time-Life Food of the World series.
Not long after that, Paula changed her focus from cookbooks to raising awareness about Alzheimer's. It's astonishing to think that this extraordinary native of Brooklyn, who learned Arabic and enough Catalan, Georgian, and Greek to winkle recipes out of local cooks (not to mention, French, Spanish, and Italian), now has gaps in memory and does not always remember how to make an omelet. With characteristic determination, though, she has become an Alzheimer's poster girl, leading a group to Washington DC, making amusing You Tube videos about her condition, and following a regime of her own devising (free of gluten, dairy, and sugar) which is heavy on vegetables (like any Mediterranean diet), exercise, meditation, and fasting. This seems to have slowed the disease's ravages, and I only wish some dear friends who have lost this battle could have followed it, too.
But Facebook has many uses, so when I learned there of Paula's dementia about four years ago, I told Connie, who had lost touch with her old friend. Now, East Coasters who have moved to LA and Sonoma, they see each other from time to time and the bond is still strong.
As if these connections were not enough, still more memories came bursting from Unforgettable. Emily Kaiser Thelin happens to be the daughter of long-ago friends, Hannah and Bob Kaiser, a journalist with the Washington Post, and the granddaughter of Hannah and Phil Kaiser, who once worked for Encyclopedia Britannica with my first husband, Alexis Ladas. We all met in Tokyo in 1970 and shared the most memorable tempura meal I've ever tasted, choreographed rather than fried by the emperor's former chef, who almost danced his chopsticks in and out of the bubbling pan. The senior Kaisers visited us in Athens and we stayed with them in Budapest in 1980, when Phil was ambassador there. He showed us the room where Cardinal Mintzenty took refuge for years, saying, "Here we can speak freely. The residence is bugged but their ears haven't reached this part of the embassy."
But those stories are bits of jewelry waiting to be dusted off for some other occasion.
Recipe
Paula Wolfert's Chicken M'Chermel Tagine (Our Version)
Some of Paula's recipes are complicated indeed and we did not follow her instructions to the letter. Also, due to the limitations of the Andros marketplace, we had to omit certain ingredients, fresh coriander (cilantro), for example, and chicken livers. Even so, the result was utterly delicious. But, for the real thing, get hold of your own copy of Unforgettable.
¼ cup extra-virgin olive oil
2 garlic cloves, thinly sliced
1 tsp grated ginger
1 tsp sweet smoked paprika (we used Turkish pepper flakes)
1 tsp ground toasted cumin (not Moroccan)
¼ tsp freshly ground black pepper
flaky sea salt from Andros
5 skin-on, bone-in chicken legs, cut into thighs and drumsticks
1-2 chicken livers, for thickening (which we had to omit)
3 large red onions, finely chopped
½ cup water
¼ cup chopped cilantro
¼ cup chopped flat-leaf parsley
2 Tbsp saffron water (a few threads of saffron soaked in boiling water)
¼ tsp ground turmeric
handful of green olives (we used unpitted Cretan instead of Picholine, all that were left in the jar)
2 preserved lemons (made by a friend from our own fruit), rinsed and quartered
⅓ cup lemon juice
Mix together the first six ingredients in a bowl, rub the chicken parts with the mixture, loosening the skin to get some of the spices under it, and marinate overnight.
The next day, we chopped the onions finely rather than pulsing them, and combined half of them with the water, parsley, saffron water, and turmeric in a large clay pot. We preheated the oven to 325ºF/160ºC, added the chicken and marinade, crumpled a piece of parchment paper over the casserole, covered it, and stuck it in the oven for 50 minutes. We turned the meat a couple of times.
We added the rest of the onions and baked the tagine for at least another hour until the flesh was falling off the bones.
We poured the liquid into a saucepan and boiled it down a bit and then poured it back into the clay casserole, along with the olives, preserved lemons, and lemon juice. We didn't bother to brown the chicken under the broiler as suggested but simply served it to our hungry, enthusiastic men. And having no Arab bread or even Greek pita bread for mopping up the sauce, we boiled up some bulgur with a bouillon cube and it was a perfect accompaniment.
I'm sure Paula's recipe, if followed meticulously, would have been even better but we were all pleased with the result and the fact that we had celebrated her contribution to our lives with one of her signature dishes, though a bit bowdlerized.

Author's Note: Unforgettable, The Bold Flavors of Paula Wolfert's Renegade Life by Emily Kaiser Thelin, with wonderful photos by Eric Wolfinger, and recipes from all of Paula's books, was published in 2017 by M&P, Berkeley. It was crowd-funded, a splendid example of how 1,112 people who loved and believed in Paula and Emily responded to make this superb tribute possible. Congratulations.
Editor's Note: Most of us in the US first heard of Paula Wolfert in depth only recently, when PBS ran a long segment on the famous food writer as she faces Alzheimer's: https://www.youtube.com/watch?v=l4t-r8gghqU.

To order copies of Diana's Farr Louis' newest book, A Taste of Greece: Recipes, Cuisine & Culture, from Amazon, click on the book cover below.