"The differences came into sharp focus during President Obama's short visit. We saw banquets and the Acropolis, the impressive interior of the Niarchos Foundation's glittering new Opera House, and Obama's magnificent tribute to Greece and the ideals born here 2,500 years ago. But we also witnessed our Prime Minister slouched in a chair, examining his fingernails, and consulting his watch during one meeting. Evidently, he had forgotten which mask to wear. While back in Exarchia, as Obama was declaring his support for Greece, its famous hospitality, and acclaimed 'filotimo' (integrity and honor), masked hoodies rampaged through the streets, throwing molotov cocktails and burning cars."—Diana Farr Louis
Eating Well Is The Best Revenge
By Diana Farr Louis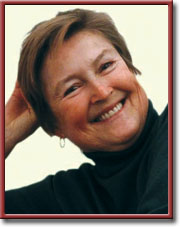 ATHENS Greece—(Weekly Hubris)—December 2016—"Tell me, you who live here, where is this crisis we've been reading about? We've been in Greece for several days now and there's no sign of it."
It's the day after the US elections and I've been invited to dine with a group of well-educated Americans in a posh restaurant in the leafy Northern Suburbs. We try not to talk about what's just happened, so the conversation focuses on Greece and its problems, instead. They've visited the Acropolis Museum and the Benaki Museum; they've traipsed around the Central Market, watched gyros swirling slowly, and gaped at the bounty in the food shops and the crowds sitting in the sun outside cafés.
Sometimes I have the same reaction, myself. Although my own street in Kifissia has its share of abandoned hair salons and the model car shop (!) has finally closed, a smattering of fancy emporia selling obscure objects or overpriced sweets has taken their place, while one newcomer has painted its windows black. Calling itself The Maze, it invites or dares passersby to enter its "escape rooms." I do not think I will muster the courage to investigate or fish around in my skinny wallet for even one of the Italian "genuine" gianduja chocolates priced at about 60 euros a kilo.
A stroll round the center of Kifissia reveals Range Rovers snuggled up against Smart cars with a generous assortment of giant Minis, Mercedes, and BMWs, and one provocative vitrine where a solitary mannequin sports a very scanty outfit featuring nothing cheaper than 1,400 euros, apart from a 400-euro wide-brimmed black hat. A few beggars wheedle for hand-outs next to the main supermarkets, but nothing else even hints that some residents might be having serious financial problems.
In the center of Athens, the picture varies according to neighborhood, and even with the weather. On a mild autumn Sunday, a walk from Monastiraki past the antiquities in the Roman Forum and on through Plaka's narrow lanes brought a smile to my face. People were out, a cycling event was in progress, the streets were clean, and the pastel facades of the neoclassical buildings were scribble-free. Another walk took me from the elegant garden café at the Numismatic Museum, Heinrich Schliemann's former mansion, to bustling Syntagma, and down to the market area, which does not seem to change regardless of the season or the weather or "the national mood."
You might see quite a few boarded store fronts with a sleeping bag piled in the doorway, lots of excellent street art and pointless tags, but the whole of this commercial district vibrates with life. Young people sit hunched over smart phones, older ones bend over backgammon games, hardware—olive picking tools, this time of year—spills onto the sidewalks along with stacked rolls of plastic tablecloth material and cheap flamboyant rugs interspersed among eateries of every description, most of them well patronized.
One telltale sign betrays the lack of ready cash. Look closely and you'll see that the smaller shops on side streets leading to the Athinas thoroughfare are empty. Few customers need buttons and beads, bags, bathroom fixtures, or even boots, despite the extravagant price slashes plastered on some windows. How they manage to remain open is a mystery since the evening news often features interviews with struggling shopkeepers unable to pay their exorbitant property taxes or the new 24 percent VAT up front.
As for Monastiraki, the circus never stops, with foreigners and Greeks crisscrossing it, performing, or just hanging out on the wooden ziggurats that encourage people to sit. Sometimes, you will even find a homeless person sleeping on one of the ledges, oblivious to the surrounding chaos.
But if you chance to go there on a Tuesday afternoon, you can share a meal with a community kitchen that sets up its cauldron right on the square, cooks successive pots of, say, bean soup, and doles out 300 servings to the hungry. The group calls itself O Allos Anthropos ("The Other Human . . . hiding inside us free and strong") and they operate seven days a week in different spots in Athens. Comprising 200 volunteers, they pay for the food themselves and have been in operation since 2011.
As the flyer on the table beside the cups of soup states, in Greek and English, "The Other Human is an action of solidarity with and a manifestation of love towards our fellowmen, hoping to awake consciousness and be an example for other similar actions from anyone or any other group that wants to give and share some joy. These actions are not philanthropic or charity. We cook 'live,' we eat together and we live together! . . . Join us to make each day more beautiful."
There are countless individuals and groups engaged in making each day more beautiful, even as the guys and gals in charge of our fate—domestic and foreign—keep pressing on our jugular artery. Down the road in Psyrri, an ever-changing neighborhood of old houses and workshops, galleries, and restaurants, exploring might take you past an improbable scene lifted from a country garden—freshly painted benches made of wooden pallets and bright flower pots hanging from a bamboo fence—or a lemon-yellow organic grocery decorated with a background of red Chiot tulips, lalades. 
The shop's vivacious owner, Ioanna, says the neighborhood is changing again, despite appearances, as landlords throw out their tenants in preference for short-term Air B&B rentals, and real estate moguls buy up whole blocks to do the same. "Why do they need so many houses? Don't they have enough money, already?"
We know that's the sin of our age. More is never enough.
Moving on to Exarchia, renowned as the lair of anarchists, where cops are reviled and buses can be torched, the overall impression is dark and heavy, even by day. Yet its "new" Navarino Park, a playground/gathering spot created by residents from a vacant lot designated for parking facilities, leavens the mood with a huge bumble bee mural, low walls with inlaid chessboards and mosaic lizards, and plenty of trees. At night, younger friends tell me, the infamous district can be extremely convivial, with great street life, bars, community theater, and even an open gym/rehearsal space in the battered, oft-occupied Polytechnic University.
Nevertheless, the street where 15-year-old Alexis Grigoropoulos was killed on December 6, 2008 sends chills down your spine and goosebumps all over your body. On that evening, a cop fired into a crowd of youthful protestors and set off weeks of rioting and vandalism around Greece that arguably contributed heftily to our fiscal collapse.
The murder site/memorial contrasts sharply with the Christmas lights strung so densely over the capital's main streets. They have been proclaiming a holiday spirit, American-style, since early November, in flagrant denial of the empty treasury and most taxpayers' capacities.
They belie the fact that many families can no longer afford electricity at all, that some of the mansions in fashionable suburbs like Dionysos are being abandoned by owners whose incomes cannot cover the dreaded ENFIA real estate tax. Pensioners watch their monthly checks shrink with every payday and spend wakeful nights worrying we may turn into another (oil-less) Venezuela.
There are many masks on view here at the moment. And Greeks are used to hardship and have ways of coping, whether it's joking about their situation in a café or cheating the tax collector (the Black economy is thriving).
The differences came into sharp focus during President Obama's short visit. We saw banquets and the Acropolis, the impressive interior of the Niarchos Foundation's glittering new Opera House, and Obama's magnificent tribute to Greece and the ideals born here 2,500 years ago. But we also witnessed our Prime Minister slouched in a chair, examining his fingernails, and consulting his watch during one meeting. Evidently, he had forgotten which mask to wear. While back in Exarchia, as Obama was declaring his support for Greece, its famous hospitality, and acclaimed filotimo (integrity and honor), masked hoodies rampaged through the streets, throwing molotov cocktails and burning cars.
Still, I'd rather we keep our friendly face on than strip it off the way my compatriots in my other homeland have done. These masks keep us civil and respectful of each other. And I think of Charlie Chaplin, John Turner, and Geoffrey Parson's wonderful song, "Smile:"
If you smile through your fear and sorrow
Smile and maybe tomorrow
You'll see the sun come shining through
For you.
And, even if it doesn't, smiling still makes the rest less unbearable.

Recipe
Here is something more in the Christmas spirit. It will keep you smiling as you make it, the smells will perfume your kitchen, and every slice, every crumb of this delicious cake will lift your spirits. If I've posted this recipe in a previous Christmas column, that's because it's become a tradition in our household.
Cretan Raisin Cake
300 grams (2 cups) golden raisins
60 ml (1/4 cup) raki or brandy
about 420 grams (3 cups) all purpose flour
1/2 teaspoon ground cloves
1 teaspoon ground cinnamon
240 ml (1 cup) olive oil
200 grams (1 cup) sugar
120 ml (1/2 cup) fresh orange juice
1 tablespoon baking soda, dissolved in the orange juice
grated peel of one orange
120 ml (1/2 cup) soda water
150 grams (1 cup) chopped walnuts (optional)
Preheat the oven to 190°C (375°F).
Soak the raisins in the brandy for about 10 minutes and then chop them in the food processor. (I actually don't bother with this any more: they stick together.)
Sift the flour and spices together into a bowl. In a separate, larger bowl, using an electric mixer if you have one, beat together the olive oil and sugar until creamy and slowly add the orange juice along with the grated peel, soda water, brandy-soaked raisins and chopped walnuts. Stir in the flour, a little at a time, until you have a thick batter.
Slide it into a lightly oiled springform cake pan 24 cm/9.5 inches in diameter and bake for about 1 hour. At least 10 slices.
Adapted from my book Feasting and Fasting in Crete (Kedros, Athens, 2001).

To order copies of Diana's Farr Louis' newest book, A Taste of Greece: Recipes, Cuisine & Culture, from Amazon, click on the book cover below.