"And so, I hear the news, knowing what ultimately befalls swaggering megalomaniacs and their minions and, turning off the chaos, set about living my life as I choose to live it."—Helen Noakes
Waking Point
By Helen Noakes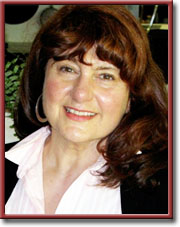 SAN FRANCISCO California—(Weekly Hubris)—March 2018—"Didn't you know that everything you learn, and everything you suffer will come in useful at some point in your life?" So says one of Penelope Fitzgerald's characters in Offshore. The quote came to mind as I watched, briefly, a newscaster report on the latest series of outrageous behaviors from our political denizens.
I must emphasize that "briefly," because I can no longer tolerate the stench of corruption, the nausea-inducing treachery of sycophants who encourage it, and the tolerance of blatant lies spewed by our so-called leaders.
I wondered at my mind's conjuring of the quote and, as is the wont of wondering, I came to a series of realizations.
My family history informs my reactions. Because of our horrific losses, because of the many parents, children, and siblings we'd been helpless to save from the barbarism of religious and political fanatics, we never let go of our roots. We held fast to our cultural traditions to honor our dead, to celebrate our living, and to defy the monsters our species sometimes spawns.
And so, I hear the news, knowing what ultimately befalls swaggering megalomaniacs and their minions and, turning off the chaos, set about living my life as I choose to live it.
This is not a decision to do nothing: quite the contrary, it is a firm stance in my convictions, a defiance of intolerance, a commitment to non-violent processes to reverse the damage being inflicted on our nation and the world.
In that spirit, I urge all of you, whether you were born in this country or not, to keep the traditions of your root cultures alive. For it is in our diversity that the world thrives and is enriched.
While I might not understand your worlds, I've proven over and over again, through my interactions with so many of you, through a smile at your children, through offering a helping hand and being offered one in return, that we all, in the end, speak a human language that transcends words.
While I don't understand your words, I listen to the music of your songs, delight in the rhythm of your dance, am transported by the manner of your worship.
In this dark and difficult time, one of our best defenses is to honor who we are, to respect each other, and to not permit barbarism to infect our lives. I believe that those of us who live in this way are in the majority, that we can shift the energy of our times from that of strife and intolerance to mindful harmony. For in the end, my friends, on this small blue planet, we are one.