Won Over By Reality
By Tim Bayer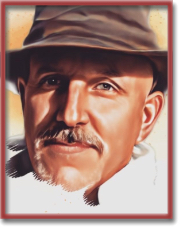 BRIGHTON New York—(Weekly Hubris)—12/7/2015—The only language I understand is English. However, no English is spoken in the video I have for you this week. This does not detract from the entertainment value of the footage, though. I would argue that, for me, the non-English speech actually enhanced the giggle factor. And, "It tastes a bit doughy" ends up being much funnier in German.
If you missed my video post last week, here's a link to it: "Debatable Lip Reading."
And a big thank you to Kris Abbott for sending me this hilarious video of two Germans conducting a beer test.
(If you, yourselves, come across an entertaining link or video, I'd be interested in seeing it, and sharing it with my readers at Weekly Hubris. Please contact me at: Email: tim@demogrid.com.)