"'Mr. President . . . .  Mr. President . . . it's me, Jared,' he says knocking tentatively on the White House master bedroom door. Getting no response, he carefully opens it to see Trump slumped in his chair, Fox News on the television, the sound turned off. Trump turns and stands up. 'Jared, come in, come in. I was just thinking about things. So, how's my little Hasid?'"—Ross Konikoff
West Side Stories

 By Ross Konikoff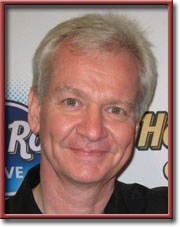 MANHATTAN New York—(Weekly Hubris)—September 2018—"Mr. President . . . . Mr. President . . . it's me, Jared," he says knocking tentatively on the White House master bedroom door. Getting no response, he carefully opens it to see Trump slumped in his chair, Fox News on the television, the sound turned off. Trump turns and stands up.
"Jared, come in, come in. I was just thinking about things. So, how's my little Hasid?"

"Pop, I'm not Hasidic. I've told you a thousand times, we're Reformed. We change with the times, we try to . . . oh never mind. Pop, I can't unload 666 Fifth Avenue, and now that the Chinese backed out of the re-fi, we got dick. I just can't go to jail and leave Ivy to raise the kids alone. I don't want to wake up every morning in a cage with guys like Bannon and Miller. Pop, I know stuff, I know lots of things they'd love to hear, so I'm counting on you to clear me."
"Hey, watch it there, Sonny Boy. You begged me to bring you in, so be a man. I got pardons to burn, so just keep your mouth shut and you'll be alright."
"But I'm scared, Pop. They're gonna find everything. They have all the returns now."
"Jared, Little Bärchen, you got nothing to worry about. You think I'd let my little Ivy become a jail widow? I'M the one with the tsuris. Everybody wants a piece of my toekiss."
"That's tuchus, TUK-US. You don't have to use Yiddish slang just because you're talking to me, you know."
"Yeah, I'm just hoping that some day you'll make an effort to assimilate into the family."
"ASSIMILATE? I'm a Jewish American. What are you talking about? You should work on Bannon and Miller! Get THEM to assimilate! Those guys have hooves and tails! They're TRAIF! Why do you keep them around?"
"My crowd loves them. Did you know that Bannon wants to throw you into a gas chamber? I told him no, absolutely not."
"Thanks, Pop."
"But I owe them. I wouldn't be here without them. It's the rest of them I worry about. I got a bunch of real pootses in Congress . . ."
"Putzes, PUT-ZES . . ."
"Oh yeah, putzes. They won't do what I tell 'em. Putin won't take my calls any more, I got this Mueller son-of-a-bitch breathing down my neck, and believe me, he's OPEN FOR BUSINESS!  AND IF I CAN'T END THESE GODDAMNED RUSSIAN SANCTIONS, THEY'LL DROP THAT VHS IN THE MAIL, THE ONE WITH ME EATING CAVIAR OFF A 13-YEAR-OLD'S ASS, WHILE HER TWIN STANDS OVER ME, DROPPING A LINE ON MY BACK. THEN, TO TOP IT ALL OFF, I GOT SOME GODDAMNED HEBE BANGING MY DAUGHTER LIKE A CHINESE GONG!"
"Uhh . . .  Pop . . . that would be me . . . . I'm right here . . ."
"WHAT? . . . OH…Yeah . . . sorry, Bubby, nothing personal. By the way, how's that Israel-Palestine thing coming? Did you show them my estimate for renovating that old stone wall?"
"I'm waiting for just the right moment. Look, Pop, Ivy and me are gonna lay low for a few weeks. This whole Nazi thing isn't good for the kids, so we're taking them to Mar-a-Lago for awhile."
"Take Barron too, OK? He's been goose-stepping around the Tower and, while it's cute for a while, it gets on Melania's nerves. Her dad was a big shot with the Schutzstaffel in 1939 and she's a little touchy about all that. If word got out, her deal with Simon & Schuster would disappear quicker than a free buffet at a bris."
"Hey, come on, Pop. Easy on the anti-Semitic wisecracks."
"Politics is a dirty business. Some of these guys make ME look like a choir boy. That yoots Netanyahu . . ."
"Yutz, YUT-SS."
"Oh yeah, that yutz Netanyahu thinks he's fooling me with that big smirk on his kisser. I'd like to smack that schnorrer. Besides, they got him dead to rights on that German submarine deal, so it looks like he'll be going in soon for a nickel's worth at Ofer Prison."
"Well, I'd better get going. We've got an early flight and I just stopped in to say good-bye. And Pops, stop with the tweets for a few days. Let everything settle down again."
"Yeah, yeah, yeah, just leave everything to me. Have a good time and give my love to the kids. Kol tuv, My Boychick. Don't schvitz about the shemozzle with Mueller, because that mamzer's got bupkis on me. Shaloom."
"No!! SHA –LOME, SHA-LOME! Oy vey iz mir. Bye, Pops."

Note: The image above derives from "Jared Kushner lands on Mad Magazine cover," "The Hill," May 25, 2017.