"With me propped up on the sofa, legs stretched out on pillows, and Adrian perched on a miniature chair from Skyros, he began to probe my left foot. And as he did, vivid memories came rushing behind my closed eyes."—Diana Farr Louis
Eating Well Is The Best Revenge
By Diana Farr Louis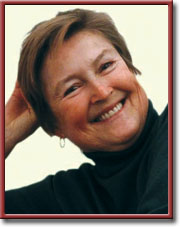 ATHENS Greece—(Weekly Hubris)—November 2017—For the sake of symmetry, my misfortune should have happened next year, exactly 60 years after the first, the one that would change my destiny. But when this July found me curled up on the Andros sofa instead of slicing the sea like a goggled dolphin, my immobility took me back to Boston in 1958.
This time a fall up one of those invisible single steps that often surprise the unwary or perhaps one too many bouncing rides in a jeep on the appalling roads down to our stupendous beaches caused a disk to herniate, trapping a nerve and sending excruciating pain up and down my left side. I could drive but I couldn't walk; and could barely make it to the loo. I couldn't stretch out, had to sleep squeezed into a fetal position aided by double doses of Panadol but unaided by anti-inflammatories. And swimming, though prescribed by the doctor, who would soon be off diving in Indonesia, did not help but rather exacerbated the ultrasensitive nerve. About a week into this sorry scenario, I happened to mention to a friend who was sending me Reiki that I'd like some reflexology. "My husband does that," she said. "He'll be happy to come over [from the other side of the island]." This was definitely a case of "ask and you shall receive" and, although the poor man did get seriously lost, he brought with him gentle hands and a perceptive soul.
With me propped up on the sofa, legs stretched out on pillows, and Adrian perched on a miniature chair from Skyros, he began to probe my left foot. And, as he did, vivid memories came rushing behind my closed eyes.
In the first, I was in bed in a darkened room. I recognized it as the moment when I regained consciousness three days after a car accident on Route 128 outside Boston. My mother and father were there, sitting by the window to my left. My legs were stretched out in mid-air, hanging from a contraption that looked like a trapeze.
"Where am I? What's going on?" I asked. The last thing I remembered was standing in my turquoise strapless dress at the top of the stairs in a rather grand house in a Boston suburb, surveying pretty girls in ballgowns and handsome guys in tuxes as a dinner dance broke up. And yes, I did remember getting into a car with my dinner partner, whom I'd never met before but who'd offered to take me back to where I was staying.
"Well, Darling, you've been in an accident. The boy you were with fell asleep at the wheel and hit an abutment on the highway. Luckily, his car was a sturdy Dodge station wagon because it could have been worse. You have a fractured thighbone and your pelvis is fractured in five places, but he probably saved your life. His father is a doctor and he knew how to do mouth-to- mouth resuscitation on you and kept you going until the ambulance arrived.
"Yuck," I squirmed. "You mean the guy who almost killed me also kissed me. Double yuck. Well, never mind, can I go to Hopie's party next week?"
When my mother said no, she didn't think so, I burst into tears.
I was to stay in Room 602 in the Phillips House of the Mass General Hospital for the next five months, from mid-June until mid-November. The accident had occurred just one week after my graduation from a strict all-girls boarding school in Maryland and I'd been looking forward to a summer of boys and coming-out parties—does anyone remember those? I would miss what should have been my freshman year at Radcliffe, and the only coming-out party I attended would be my own, shared with two elementary school pals in New York City in December. I wore a long white gown that concealed the hip-to-ankle "spiker Cast," and my crutches were decorated with white satin ribbons. That coming-out party might have been my downfall because a trip back to Boston in early February showed the femur had healed like a bent elbow, so back into the hospital I popped for bone grafts and a rod that was slipped down the bone to strengthen it. I did not walk again without crutches until the following June.
Some people might see me as simply having been unlucky (though I was definitely lucky to be alive at all). Of course, there were days and spells when I felt very sorry for myself, especially after the first two months, when all my injuries had healed apart from the fractured femur but I was still anchored to the bed, a screw through my right knee still connected to a modified form of traction.
Still, Room 602 became a festive place, where my Boston-based classmates past and future would gather even in the summer, bringing new friends and roommates. My parents rented a flat on Beacon Hill and took turns commuting from La Guardia; my father on weekends and my mother during the week. I don't think they saw much of each other for five months.
At some point, it was suggested that I could be moved to a hospital in New York, closer to our Long Island home, but I refused, perhaps selfishly, because I did not feel I could exist without my beloved nurses, Mrs. Hamley and Mrs. O'Brien, or my devoted surgeon, Eugene, alias "Red," Record, who had run the high hurdles in the '36 Olympics and dropped in to see me every day, calling me "Little Flower." Decades later, when I met his daughter in Athens, I would discover how much she'd hated me that summer: "My father would not even take the weekend off. He had to see you even on Sundays!"
So surrounded was I by love that when I look back on those endless months, I feel blessed. And I am beyond grateful that entering college a year late would change my life, arranging for me to cross paths and destinies with the Greek freshman who would invite me to "her" island, Spetses. I would end up with lifelong friends I met that summer of '63, not to mention two Greek husbands.
But the summer of '17, although miserable in some respects—how can it be summer if one doesn't swim?—also found me buoyed up by love, some from surprising quarters. My beloved son gave up going to his favorite island to look after us, shopping, lugging heavy water canisters, cooking divinely, washing up, sawing a dead tree into logs, collecting the morning figs, and even feeding his mother some sea urchins. My neighbor Gillian checked on me often with phone calls and made possible the occasional drive to the beach for a sand bath.
But real healing came from a lovely young woman I barely knew—I'll call her Foteini because she brought so much light—with golden hands. Through a combination of light massage, tapping of chakras and affected areas, plus non-hands-on energy work, she woke up my cells and they started to regenerate or push the herniated disc back where it belonged. Within a couple of weeks of daily sessions, the pain receded and then disappeared altogether. But the primary ingredient was love. Despite being on holiday and having a family, meals to cook, and kids to tend to, Foteini (and her husband) made sure to dedicate an hour out of their day to helping me get well.
It is often said that patient and therapist, especially the psychotherapist, form a special bond and this was definitely the case for me. Although I regret the loss of almost two months without a swim, I still feel blessed, cossetted, and cured by healing hands and a loving spirit.
It's also true that I could not have gotten through it without the TLC of my husband.
I thought back to a conversation with my devoted surgeon in 1959. After spending practically a year at the MGH, I'd fallen under the spell of the medical profession. "I'm going to be a doctor," I told him. And indeed I did take two pre-med courses before organic chemistry reminded me that literature was my field. "Humph," said Dr. Record, "the closest you'll get to being a doctor is to marry one."
Luckily, 20 years later, when he came to Athens, I finally got a chance to tell him how prophetic he had been.

Recipe
This summer, we had so many figs on our own trees that besides gorging on them at every opportunity, I made fig bread, several loaves over the course of the month, and shared them with Foteini and her family, a token of my gratitude.
They did not always rise much and though I tinkered with the recipe, there was sometimes a rather too dense layer at the bottom. Maybe this was because I put in ever decreasing amounts of sugar until there was none at all, though the original recipe called for 2 ½ cups!
If you're a baker, you may know what went wrong but, whatever the consistency, the taste was delicious.
Here's the original recipe (and my amendments), with thanks to Gillian Kyriakou.
3 eggs
2 ½ cups sugar (I used unrefined cane sugar, and only ½ cup until I dispensed
with it altogether)
2 cups mashed figs
¾ cup vegetable oil (I used olive oil)
3 cups flour, sifted with
2 tbsp baking soda (or 1 heaping tbsp baking powder and 1 tbsp soda)
1 tsp salt
½ cup buttermilk (I used homemade kefir)
1 tbsp or more grated ginger (the original called for cinnamon, but I like the
piquancy of ginger better) and even a little freshly ground black pepper
1 cup chopped walnuts or pecans
Beat eggs, add sugar if using and beat well. Stir in mashed figs and oil. Add the fig mixture to the flour a little at a time, alternating with the buttermilk, until you have a smooth thick batter. Fold in the chopped nuts. This will fill two loaf pans or several cupcake tins. The cupcakes are less dense and may be a better option. Bake in a preheated oven (350ºF/170ºC) for about an hour or until that sharp knife comes out clean.

To order copies of Diana's Farr Louis' newest book, A Taste of Greece: Recipes, Cuisine & Culture, from Amazon, click on the book cover below.