"As a trumpet player, I can recall a few stand-out moments of inspiration in my formative years. One was listening to Miles Davis perform the most profound solo on the song "My Funny Valentine," another was watching Maynard Ferguson as he displayed his unmatched strength and range on the horn. Yet another was hearing a symphony orchestra play Mahler's Fifth in a major concert hall, but none compares to my favorite life-altering experience, one that arrived in the form of a 39-year-old woman named Tempest Storm."—Ross Konikoff
West Side Stories

 By Ross Konikoff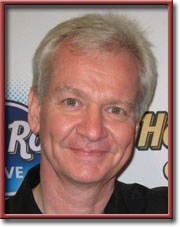 MANHATTAN New York—(Weekly Hubris)—January 2018— Should you someday find yourself loitering near the icebox in my kitchen, (and why shouldn't you?) one glance out my kitchen window might reveal anything from the mundane, say some grizzly old guy in his shorts, standing at the window smoking a cigarette while scratching his fundament, to the magnificent, an example being that young blonde over in 5C treating herself to a sensual shower, her bathroom window flung wide.
As a trumpet player, I can recall a few stand-out moments of inspiration in my formative years. One was listening to Miles Davis perform the most profound solo on the song "My Funny Valentine," another was watching Maynard Ferguson as he displayed his unmatched strength and range on the horn. Yet another was hearing a symphony orchestra play Mahler's Fifth in a major concert hall, but none compares to my favorite life-altering experience, one that arrived in the form of a 39-year-old woman named Tempest Storm who, in 1965, stripped naked (save for a twist of cotton over the loins) directly in front of me, 35 times in a row, in fact every time I played a medley of "Harlem Nocturne,""Night Train,""So Rare," and "A Pretty Girl is Like a Melody."
For seven heavenly days in a row, this seductress revealed her charms to me again and again, performing a choreographed routine with props including a bathtub full of suds, an elegant purple velvet couch, and a six-foot-tall martini glass, replete with a basketball sized olive. Her costume, designed in collaboration with NASA scientists and The Kinsey Institute, with the intent to maximize eroticism, consisted of billowing white silk, billowing white feathers, and billowing white Velcro, all assembled to afford piecemeal removal down to the last billow, the grand payoff being an unhindered view of nature's greatest gift to mankind: unclad womankind.
I witnessed all this from a stage-level orchestra pit, as I proudly represented one quarter of a four-piece band. My band mates included a 74-year-old sax player who trembled and shook like a Satisfyer Pro 2, and a 66-year-old drummer, so eager to please Lady Tempest that so much as a twitch of her finger brought a crash of cymbal and a stomp of bass drum to emphasize her exotic talent. Last and least was our 84-year-old organist, blind as a bat, happily punishing the Wurlitzer with grand flourishes and dramatic chords worthy of the Rockefeller Center Christmas Spectacular, only with tits and ass.
Seated behind us was an audience of roughly 400 men, wearing roughly 400 trench coats, all watching the show as their socks rolled up and down their legs all by themselves.
Ms. Storm was, of course, the legendary striptease artist from the early days of burlesque, now wrapping up her career, playing the small circuit of remaining strip houses in Cleveland, Philly, Chicago, Baltimore, and Buffalo. That's where my voyeuristic side was cultivated but it wasn't until a decade later, the day I moved into midtown Manhattan, the voyeur's paradise, that I saw true scope for nurturing my fetish. I don't consider myself a full-blown voyeur, spending all hours of the day and night in search of observable salacious activity. However, when the density of population reaches the viscosity it has here on this island, a mere glance out any window at just the right moment may prove too captivating from which to turn away, even for the most virtuous and chaste among us.
I believe that each of us has a streak of exhibitionism as well as voyeurism, to one degree or another. My theory may be further evidenced by the fact that the floor-to- ceiling windows in the newly constructed apartment building across the street have remained undraped, long after the apartments became tenanted. Whether you're a casual watcher or a full-fledged scopophiliac, New York is the place to be.
Ever since I first infested my cozy 900-square-foot suite, featuring a southeasterly view of the New York skyline, I have enjoyed a multitude of curious scenarios, several of which I am about to share, so pull the drapes and gird your loins.
My first sighting occurred one evening when my attention was drawn to an unusually generous view of a lovely young woman standing by her third floor apartment window two blocks away. Clad only in nail polish, she began undulating, her moves comprising of elements of The Frug, The Watusi, The Twist, The Swim, and The Pony. I ran for a pair of opera glasses that had been lingering in an old box for so long that I couldn't recall how they had come into my possession.
Upon closer scrutiny, she appeared too young to have learned those dances during their initial heyday, since there appeared no traces of a stretch mark, a wrinkle, or even the most trifling blemish anywhere on the sum total of her dermis. (Not that I paid that much attention.) After several minutes, the Muse Terpsichore had flown and the shades were drawn.
On the following evening, I tuned in a bit earlier (two hours earlier, as a matter of fact, so as not to appear rude by arriving late for the show) when, suddenly, the curtain was parted and there she stood, looking out her window for a moment before casually divesting her public persona. Once au natural, she carefully applied a coat of emollient over her entire body. Grabbing my sextant, I performed a quick study of star formations, measuring the angles between several astronomical objects before determining that summer was nigh, and that the demulcent in question must have, by all reasoning, been a self-tanning product. She was obviously intent on bringing an early, fulvous glow to her lovely hull. Now radiant with balm, she launched into a frenetic 30-minute dance-'til- dry before the curtain dropped suddenly. I stepped back, took a deep breath, and began thinking about her carelessness in failing to protect her modesty; a failure fof which I was the beneficiary. Then, it struck me that she seemed not only unconcerned with her conspicuity but, in fact, enthusiastic about it. It was at that moment that I realized I had played a crucial role as a participant in her scenario. She wanted to be watched! Now, armed with this vindication of any guilt I may have felt, I felt liberated. Her nightly ritual continued as her formerly pink rind took on an ever-darkening opalescence until, one night, she appeared no more, apparently having attained her ideal pigmentation.
By week's end I was left with a duck blind of pillows and blankets by my window, flanked by several recently acquired optical apparati, including a pair of Canon Long-range Image Stabilized binoculars, an Alpen 80mm Ultima Zoom Spotting Scope, and a Celestron Schmidt-Cassegrain 2800mm Telescope with a tripod, which can, from several blocks distant, magnify a pubic hair to the dimensions of a pine tree. Since this equipment was now mine (after 48 remaining payments), for better or worse, I saw no reason to let it languish. I began scanning the horizon every so often in search of more adventure.
Several nights later, my spotting scope honed in on a fifth-floor landing, populated by ten nude adults, all oscillating in unison like a waving field of meat wheat. It became obvious that the tall blonde coed facing the others was conducting a nude yoga class on her terrace. Over the next few weeks, through dedicated and relentless surveillance, I calculated the class schedule to be Monday, Wednesday, and Friday nights at 8:00. I watched as the mixed-gender practitioners began arriving around 7:00, socializing and sipping water from their Evian bottles until the witching hour approached, when they began disrobing and spreading their mats into position. When 8:00 finally rolled around, so did they.
This bare bevy was led through a series of yogic contortions that, had I attempted to follow along, would have landed me in the New York Hospital for Special Surgery. After trickling a few inches of Cuervo Gold down my gullet at the conclusion of each class, however, I was able sufficiently to recover in time for the next class. A few weeks later, the outdoor frolics came to an end, as the fall season began rearing its chilly head.
With the arrival of winter came the curious incident of the tall, wispy Asian cellist and her two tall, wispy male roommates, who moved into the Wispy Apartment House directly across the street. She had established an afternoon routine consisting of setting up her chair and music stand near the window in order to practice in the sunlight. Right around 2:00 every afternoon, she would strip down to her skivvies and begin sawing away.
However, it was never more than 15 to 20 minutes before her two playful bunkies, also skivvy clad, began their teasing and tormenting, poking at her, pulling her fingers away from the strings, flicking her hair, and plucking at her lacy bra until she had lost all of her concentration, all of her patience, and all of her lacy bra. She would then leap up and chase the two through the apartment, topless, her cello in one hand, and her bow in the other, eventually cornering the two and poking at them with her bow as would Zorro puncturing the evil Don Diego De La Vega. At this point, things usually went dark for 30 minutes, give or take, until all three resurfaced, appearing to have resolved the conflict to the satisfaction of all.
I may be going out on a limb here, but I suspect that during those 30-minute intervals they must have practiced several lovely movements, arriving at their own first, second, and third endings, leaving Chopin to be finessed another day.
A recent, more meat-and-potatoes variety display, one which required absolutely no telescopic assistance, took place in an apartment three flights above the cellist's lair.
The pair in question utilized the old silhouette technique, which involves draping the window with a sheer, white fabric so that when nighttime comes and the room is brightly illuminated, a very detailed version of whatever happens inside between two consenting adults is played out in shadow form on the window. I watched as the couple, in sharp relief, went from one carnal position to the next, systematically performing a minute or two of each pose from the Kama Sutra, perfectly executed, in alphabetical order, building to a spectacular dénouement while appearing to hit their ne plus ultra simultaneously.
Being a community-minded citizen, it's my duty to mention the concept of giving back. After all, it takes a village. No matter whether you're a first-timer, tentatively dipping a toe into the churning waters of exhibitionism, or a seasoned pro, boldly going about your daily routine on the world stage, it's a kick to know that someone is getting hot watching you dance around in your bones, luxuriate in a shower, or entangle capriciously with another.
My first experience with Lady Tempest may or may not have been the catalyst for my part-time perversion, but it certainly jump-started my interest early in life, and I feel enriched because of it. Although the sum total of my personal donation to my fans isn't much more than the occasional naked morning jaunt to the kitchen for coffee, lying in bed obscenely naked while doing my stretches with the curtains parted, or just taking my manly evening shower after a hard day's work, soaping up casually by the open window, I believe it to be a decent start.
So to all you neophytes thinking of getting into the game, just remember the immortal words of Dr. Hannibal Lecter: "Quid pro quo, Clarice. Quid pro quo."