"On the other side of the Facebook coin, there's 'online validation': buying 500 'likes,' for example, for $6.99. According to one validation provider in an odd effort to reassure customers, their 'likes' are '100 percent organic.' And for those who are even more desperate, there's an online service that provides digital rhinoplasties."—Skip Eisiminger
Skip the B.S.
By Skip Eisiminger
I. "Email is a little like living in the old ATO house at Georgia Tech—a tiny room of your own with your brothers down the hall and your sisters across campus, who pop up at all hours, but who wait until you have brushed your teeth and used the john before speaking."—The Wordspinner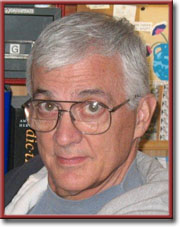 CLEMSON South Carolina—(Weekly Hubris)—June 2018—My friend Harold Woodell says he often sends a text to his daughters reminding them to read their email. Likewise, when my father bought his first computer in 1990, I sometimes telephoned to remind him to read his email. And my mother would write letters when I was stationed in Germany to remind me to call home. Isolate a prisoner for any length of time, and he'll soon start tapping coded messages on the plumbing demanding an answer. Humans are a social species; indeed, our appetite to communicate is insatiable but, as most of the examples above suggest, if we have a choice, we prefer to communicate with those closer to our age, and in a medium we grew up with.
A year or so into my octogenarian father's experience with his computer, he joined the "underwear-hadeen" and started answering my questions about World War Two and Korea with a forthrightness and specificity he'd never used face to face. Realizing how precious these revelations were, I printed and pasted them in a notebook. Before illness made typing painful, he'd sent me over 150 pages recounting his war experiences alone. These printed emails aren't quite the same as the two handwritten letters I have from my mother's father, but I do treasure them.
Though my father was a hunt-and-peck typist, something about the computer keyboard drew this taciturn Midwesterner out of himself in a way fountain pens and Mother's embossed stationary never could. He told me once he liked how he could send a two- or three-sentence reply via email, something he'd never done in a letter, where such brevity appeared insulting. But most of all, he liked the ability to compose at his pace, on his time, without the fuss of blotting the ink, addressing the envelope, and making a trip to the post office to buy the stamps he'd run out of. Though he never admitted it, I think he also liked the absence of dead-air time that haunts the conversations of many men. I like that feature as well because I've never been a fluid conversationalist despite my forty years of teaching. I do love waking up and finding a few emails from friends because it gives my day a purpose. I think Dad liked email's silent obligation as well especially after he was forced to give up golf because he rarely waited more than a day or two before replying.
II. Sheldon: "I have a very wide circle; I have 212 friends on MySpace." Leonard: "Yeah, and you've never met one of them." Sheldon: "That's the beauty of it."—The Big Bang Theory
 Someone once boasted that Facebook was humanity's "last best chance to be one with the universe" but, while that may be true, one is much more likely to be trolled or threatened on social media than on email. Spam is another matter, as is gaming. Indeed, one gamer in our family would gladly trade two toes for two more thumbs. I've offered to buy this gamer a seeing-eye dog to get him out of the house, but if he's seen my offer, he hasn't responded, for I'm sure he's too busy gaming.
The last time I checked my Facebook account, I had 73 "notifications," 36"messages," eight "friend requests," and a 109 "friends." After reading of Facebook's egregious data breeches, I cancelled my membership, but when I checked my page a month later, I inadvertently reopened my account. As an infrequent patron of social media for four years now, I never have understood the difference between a "notification" and a "message." Moreover, as my list of "friends" has expanded, I'm never sure who might be offended when I post a new essay or poem. In one essay, in which I described a speeding ticket I'd been handed 40 years earlier, someone who'd infiltrated my "friends" list replied, "Pix or it didn't happen."
Despite the popularity of Facebook, I have never quite understood its broad appeal. Why, I've often wondered, do people send highlight reels like self-aggrandizing Christmas letters to "friends" they just met or haven't seen since the third grade? Once I'm contacted by a new "friend" who really is an old friend, I find his "snail" or email address online and write him directly. My fear is that many social-media enthusiasts prefer Facebook to faces, but then I remind myself that you can't be the Unabomber for long if on most days you're sending pictures across the globe of the cats in your barn or the weights you're lifting at the gym. The FBI can trace those photographs.
As with all coins, there are two sides, and there's more to Facebook's "tail" than I have intimated. A friend of our family was recently forced to change doctors when her old doctor retired. The new one changed the prescription she'd been taking in ever increasing amounts to control her seizures. The problem, which the old doctor never addressed, was that the old meds left her in a virtual coma for two decades. Once the new meds lifted the fog, she discovered Facebook and spent weeks scrolling through one online scrapbook after another: weddings, birthdays, graduations, births, and deaths she had missed. She was, as she said, "born a second time if not again."
On the other side of the Facebook coin, there's "online validation": buying 500 "likes," for example, for $6.99. According to one validation provider in an odd effort to reassure customers, their "likes" are "100 percent organic." And for those who are even more desperate, there's an online service that provides digital rhinoplasties.
III. "Of course, I'd prefer to throw him a Frisbee and speak with him face to face, but he lives 130 miles away."—The Wordspinner
Our grandson Spencer, an IB junior at Myers Park High School in Charlotte, is a model netizen: in his communications with me, he's polite, succinct, careful of his usage, and he avoids most of those annoying BFF-type acronyms. He's also quite knowledgeable about the net in general. When I asked him how I could be sure an "LOL" was a "laughing out loud," not a "lots of lumps," he said he'd need more context. He added that to avoid "LOL-confusion," he recommended using "LOL-ha" for a titter, "LOL-ha-ha" for a chuckle, and "LOL-ha-ha-ha" for a belly laugh.
Spencer had been texting for over a year when, over my objections, my wife bought me a smart phone, also known as "the Leash." I had been emailing our grandson since he was old enough to sit at the computer, but I quickly realized that emailing was not his or his generation's preferred means of sharing cat videos.
 After a year of sporadic texting, I collected the best of our wisdom-sharing, trivia-filled dialogue because I couldn't bear to delete it. Before you start reading, however, you should know that he has binge-watched TV's "Monk," likes TV's "The Big Bang Theory," was an all-regional trombonist before he had to give up the instrument because it conflicted with his German class, was pressured to take a ten-hour a week job by his father, is taking chemistry, and hopes to become a microbiologist.
In the summer of 2016, when I learned Spencer was trying out for his high-school cross-country team, I wrote:
Running tip: side by side for comfort; back to back for speed.
Spencer: Thanks . . . .
Me: What was Sherona's replacement's name on "Monk"?
Sp.: Natalie
Me: Correct. Now stay woke . . . .
Me: Best name for a jazz musician: Billy Strayhorn!
Sp.: I disagree: Jelly Roll Morton . . . .
Me: Just had my "Ramblin' Man" guitar fix listening to the CD you burned for my birthday. Thank you—I love it!
Sp.: You are welcome . . . .
Sp.: We have our one-mile time-trial coming up. Eighty will try out, 30 will be cut.
Me: [After learning he didn't make the cut, I wrote:] Count your lucky stars, Grasshopper—unlike that fellow on "Big Bang," you are not differently uvulated.
Sp.: k
Me: Hay, Grasshopper, you may be baeless [seemingly friendless], but you are still on fleek with [loved by] your famo [family]. Senpai [Gramps] [No reply]
Me: What are dusty boys [the blues], and how should we deal with them? [No reply] . . . .
Me: [Ahead of Spencer's driving test at the DMV, I wrote:] Don't become another flip-flop fatality.
Me: [After he failed the driving portion of his test, I wrote:] Just heard about yesterday's dumpster fire—don't let the dusty boys get you down.
Me: [After he took it again and passed, I wrote:] Congratulations to NC's newest driver!
Sp.: Thank u
Me: U r welcum.
Sp.: Saving letters I see.
Me: Every slaughtered syllable is a good deed . . . .
Me: Would you ban dihydrogen monoxide b/c it causes excessive thirst and perspiring?
Sp.: No, it's just water.
Me: Well done, Grasshopper . . . .
Me: Last night, Omi asked if I was down. I said I was down but not down down.
Sp.: This morning, Mom asked if I was up. I said I was up, but not up up . . . .
Me: Prom advice: Rule 1: Don't fall. Rule 2: Get up.
Sp.: Thank you, Gramps . . . .
Writhing through my adolescence in the 1950s, I shut out all but a few peers. I can't be certain, but I think I would have welcomed an intimate yet confidential form of communication like texting, especially if some adult had been willing to listen and write back. In 2016-17, the exchange above may not have happened with email and certainly would not have happened via the telephone or snail mail. Face-to-face conversations since the above series ended have convinced me that the exchange meant a lot to Spencer because someone beyond the eaves of his home had been paying attention when he was at his highest and lowest. 
Stay tuned for our Twitter exchange and how we deal with "continuous connectivity."

To order copies of Skip Eisiminger's Letters to the Grandchildren (Clemson University Digital Press), click on the book cover below or contact: Center for Electronic and Digital Publishing, Strode Tower, Box 340522, Clemson SC 29634-0522. For Wordspinner: Mind-Boggling Games for Word Lovers, click on the book cover.